Putting Mackinac Island on the Map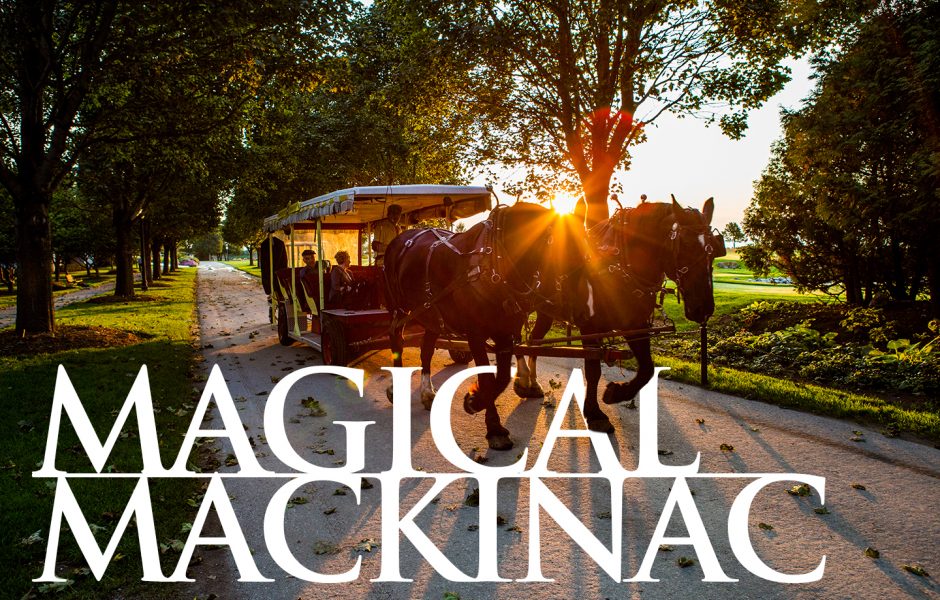 18 September, 2015
Michigan
,
travel
,
United States
ferry
,
horse
,
island
,
Lake Huron
,
Mackinac
,
Mackinac Strait
,
michigan
,
mitt
,
travel
Standard
A first-timer discovers Michigan's favorite island getaway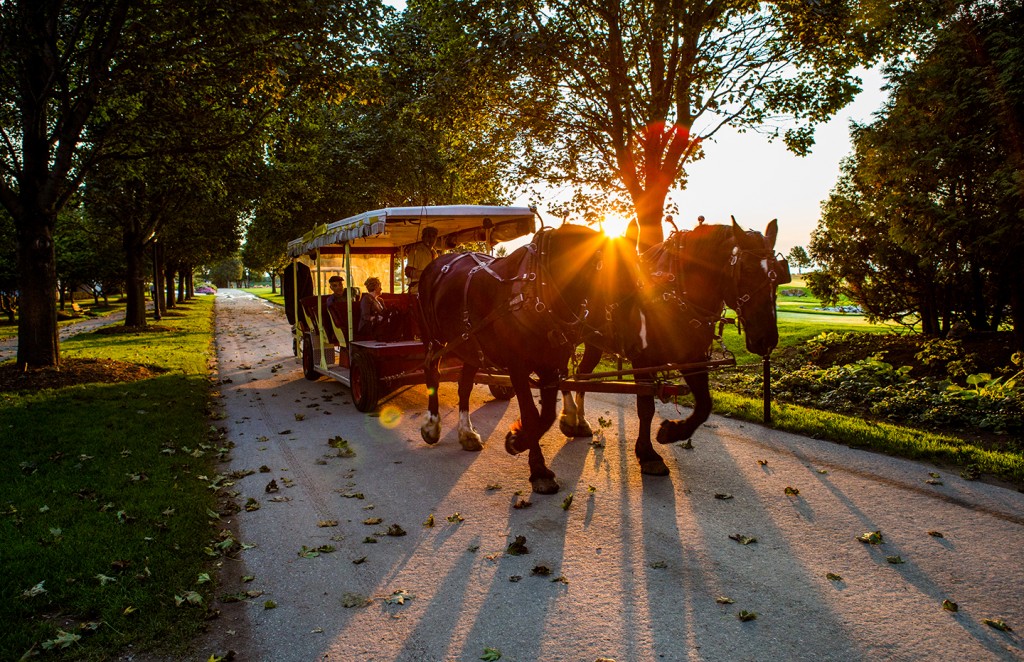 Michiganders always have a map on hand. Anytime you talk to someone about places to visit in their state, he or she invariably puts up their right hand and points to a spot on their palm as if they were divining the future like a palm reader. The Line of Health points directly to Detroit and the Line of Marriage falls somewhere close to the Nordhouse Dunes Wilderness Area on Lake Michigan. And if you get the one-finger salute, there's no reason to be offended. They might just be talking about the Mackinac Bridge, or even Mackinac Island, a major Midwest tourism spot at the top of the hand.
A short 20-minute ferry ride from the middle finger, Mackinac Island is a world — not to mention centuries — apart from other places on the mainland. From the moment you arrive on the Star Line Ferry, the heady whiff of horse hooey fills the air instead of the belching exhaust from noisy automobiles, which aren't allowed on the island. It's actually quite refreshing to hear the clomping of hooves and jangling of horse tack instead of honking horns and revving engines.
It's not to say there isn't traffic on the island. In fact, the downtown area bustles with activity. Shoppers stroll past the famous fudge shops, while cyclists weave around horse-drawn carriages shuttling passengers and luggage to and fro for a small fee.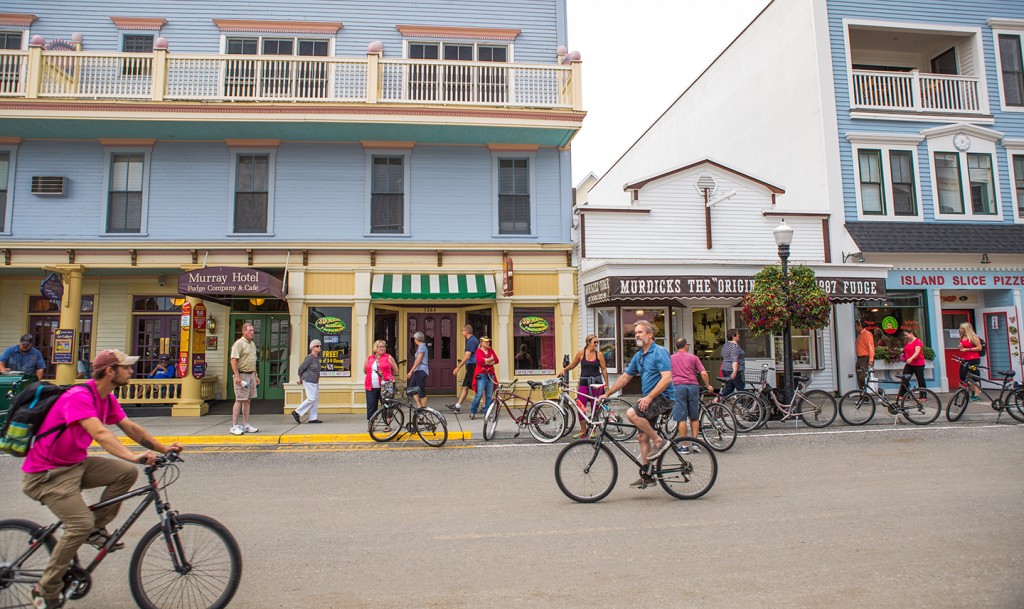 It costs $5 to head over to Mission Point Resort, my home away from home. Unlike most of the hotels and inns clustered around the downtown area in the shadow of the Grand Hotel, Mission Point feels like it's set apart, even though it's only a 15-minute walk away from the ferry dock. As the "traffic" falls off, the sounds of the island start to come alive. I can hear a bell toll from the buoy in the Round Island Channel, seagulls arguing with a rival black crow and gentle waves lapping onto shore. In the early morning hours, the resident beavers busy themselves at constructing their growing dam, which is visible from the pea-gravel multi-use trail that skirts the water's edge.
This is what it feels like to get away from it all. Ahhhhhhhhhhhhhhhh. I'm going to like it here, I think to myself later as I settle into one of the many Adirondack chairs placed out on Mission Point's expansive green lawn that faces the channel.
This is one of the most relaxing spots I've found in Michigan — hands down.