Trends in Travel for 2013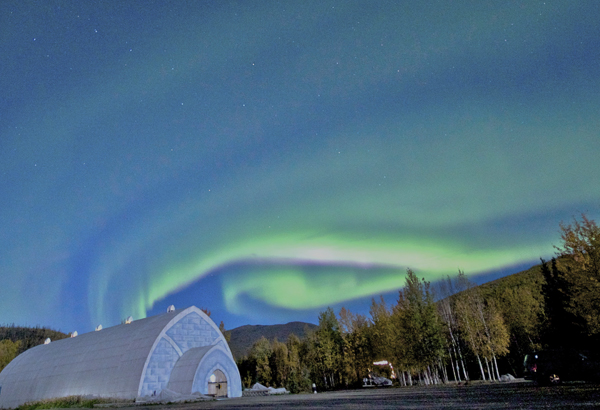 5 December, 2012
travel
2013
,
alaska
,
asia
,
aurora borealis
,
croatia
,
destination
,
destinations
,
ecuador
,
europe
,
fairbanks
,
guayaquil
,
hot
,
northern lights
,
otavalo
,
preview
,
quito
,
red square
,
russia
,
seoul
,
South America
,
south korea
,
top spots
,
travel
,
travel forecast
,
trend
,
visit
Standard
'Tis the season for planning travel for the coming year and all the respected travel authorities are busy compiling their lists of favorite destinations. I, too, have a list of far-flung places to recommend in 2013.
Fairbanks, Alaska
Why it's on the radar: Fairbanks is one of the best places to view to view the Northern Lights, also known as the aurora borealis. NASA scientists have predicted that solar flares and the accompanying geomagnetic disturbances will peak in 2013, making it an ideal time to witness the phenomenon. While the chance of seeing the aurora borealis depends on many factors, the best opportunity is during a new moon between December and March. You might be thinking to yourself, "Damn, it's cold and dark that time of year in Alaska," and you'd be right. That's why I would stay at Chena Hot Springs Resort, so I could soothe the chill away in the 105-degree water.
Russia
Why it's on the radar: This past September, Russia and the U.S. signed an agreement that reduces visa fees for visitors in an effort to boost business and improve tourism between the two countries. Both countries will issue three-year multiple-entry visas for $20, instead of $100 The visa allows visitors to stay for up to six months at a time. Business travelers will no longer require a letter of invitation, but tourists will still need to show advance accommodation reservations and arrangements with a tour operator. The iconic domed spires of St. Basil's Cathedral in Moscow's Red Square should be on the itinerary. Stay at Metropol, a historic hotel that once served as living quarters and offices for the Soviets in the early 20th century.
South Korea
Why it's on the radar: South Korean music artist Psy dominated the music charts around the globe in 2012 with his hit song "Gangnam Style," which refers to the typical lifestyle of those who live and work in the affluent Gangnam District, also known as the Beverly Hills of Seoul.

South Korea is one of the most expensive places to visit in the world, so if you're planning on a visit, bring plenty of cash to live it up like a local in the posh cafes, high-end retail stores and music-thumping night clubs. If you're looking for something priceless, then head to the new Simone Handbag Museum, which has hundreds of purses on display, some of which date back to the 1500s. Stay at the Novotel Ambassador Gangnam Hotel and book the "Gangnam Style" tour package, which includes a one-night stay, breakfast and a tour of Gangnam attractions for $276.
Croatia
Why it's on the radar: Croatia is set to become a member of the European Union in July 2013, but won't adopt the Euro for another two years, which makes it still an affordable option for visiting Europe. Head straight for the coast to experience Croatia at its absolute best. Ferries and cruise ships shuttle passengers back, forth and between the thousands of charming islands that dot the Dalmatian Coast. If you can visit just one, try Hvar, which named one of the 10 most beautiful islands in the world by Condé Nast Traveller. Better yet, charter your own boat to explore the small islands and spend the days swimming and sunbathing. the Dive Center Hvar rents all types of boats, kayaks and equipment.
Ecuador
Why it's on the radar: After being devastated by flooding in the 1990s, train travel through Ecuador is poised for a resurgence as repairs near completion. When finished in the summer of 2013, travelers will once again be able to travel by rail from Quito to the coastal city of Guayaquil, a jumping off point for visits to the Galapagos Islands. Other infrastructure improvements includes a new airport in Quito, which is set to open in February. For more information and to see train timetables, visit ecuadorbytrain.com.