Go Geisha for a Day in Kyoto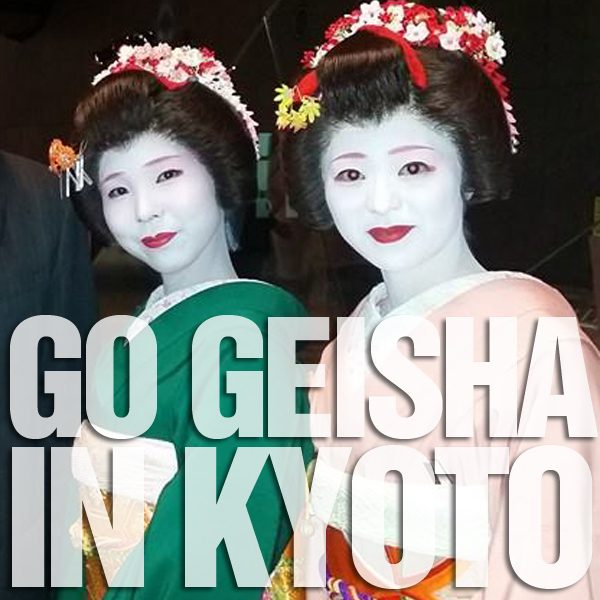 Kyoto's geisha district provides the perfect backdrop for playing dress-up for the day.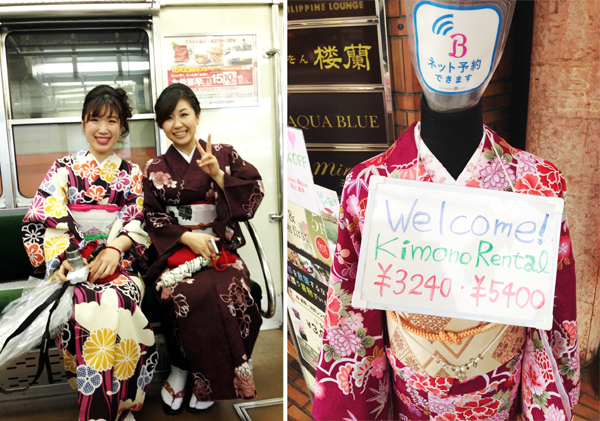 There's only about 300 bonafide geishas or apprentices in Kyoto, but you wouldn't know it judging by the number of women in beautiful floral kimonos walking around the city's historic Gion District on any given day. When two decked-out girls boarded the subway and sat across from me, I had to find out what was really going on.
"We rented the clothes from a shop," said one of the girls (pictured above), who was visiting from Seoul, Korea. "I thought it would be fun."
While it takes five years to train to become a geisha, visitors can dress like one with very little effort. It costs anywhere from $30-60 to rent a kimono from a local shop. When my traveling companion for the day — Christina from Calgary — decided to do it, I tagged along to watch her transformation.
We headed to Okamoto, which has several shops in Kyoto's Gion District. Christina went through the kimonos on the rack to pick out one she liked. The prettiest kimonos are the ones that cost the most to rent, so she moved over to the $30 rack, which is tucked away in another room. Those kimonos are not as vibrant, but she managed to find one that she liked.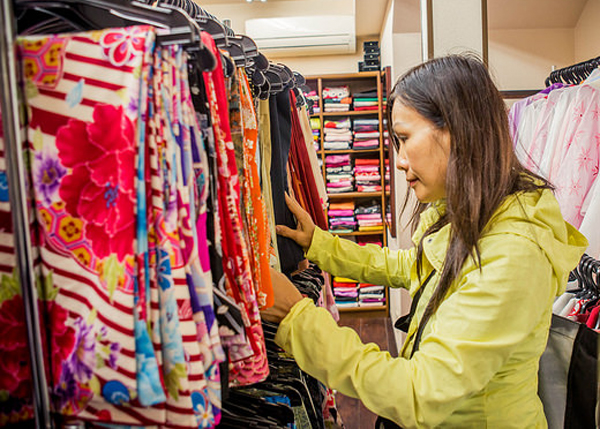 She was ushered upstairs to the changing room, where she put on a white silk robe, the first layer of the outfit. Then she went over to have her hair done, which costs $5 more, but it seems essential to play the part. There are choices of styles from full up-do to a side-swept full ponytail. She opted for the latter and the ladies got to work.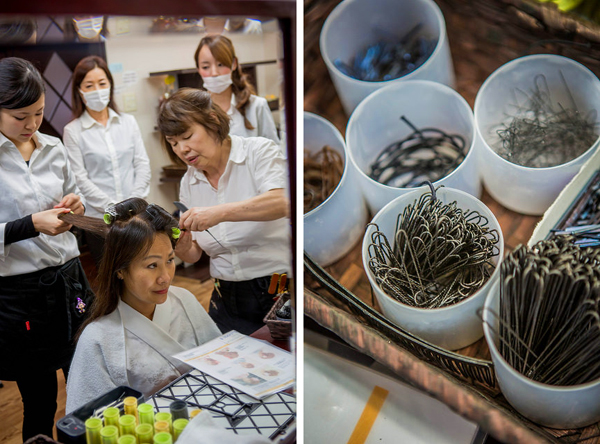 She went back into the changing room to get the rest of the kimono on then came back into the hair room for the finishing touches. I sifted through basket after basket of flower hair clips to find one that would match her kimono.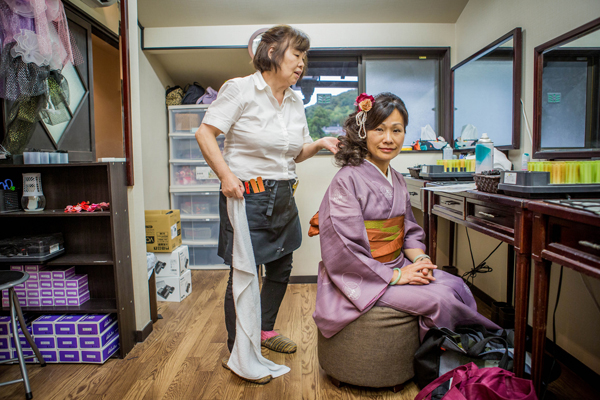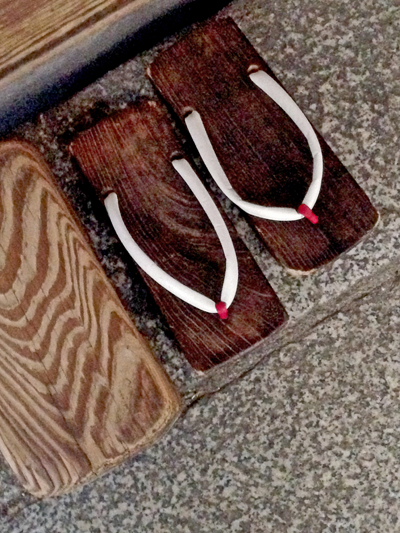 The last step is slipping into a pair of wooden sandals. They are a little tricky to walk in while navigating the narrow cobblestone alleyways, so take that into account if you're going to be walking around all day in them. It probably wouldn't be the first time you've suffered for fashion. It's worth it when the towering shrines and majestic temples, such as the Kiyomizu-dera temple shown below, provide the perfect backdrop for the many photos you'll take in the traditional threads.