Don't leave home without these travel necessities . . .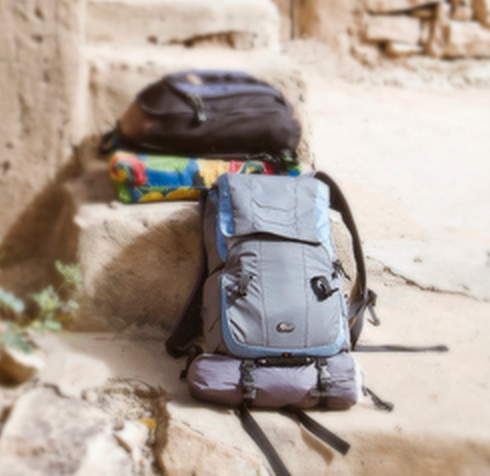 . . . plus, tips for packing lighter and smarter
Now that airlines are starting to charge for everything, including carry-on luggage, it's even more essential to travel with less.
You may not be able to take everything you want, but making the right choices ahead of time means you won't hit the airlines' maximum weight allowances at the time of departure — and won't leave you stranded without something you really need.
While the necessities vary among travelers, I've curated a list of my own must-have accessories when I'm on the road. And as you will see, many of these items take up very little space and often serve multiple purposes.
In no particular order, here are my travel must-haves:
1. HEAD LAMP: I've been to enough foreign locales to know the power isn't always reliable, so I bring a flashlight, whether I'm camping or staying at an upscale hotel. But, supplemental light also comes in handy when you least expect it, which is why it's a good idea to have a small flashlight with you any time of the day. It comes in handy to illuminate the dark passageways and rooms of a Mayan Temple or shed light on your path if a late afternoon hike takes longer than expected.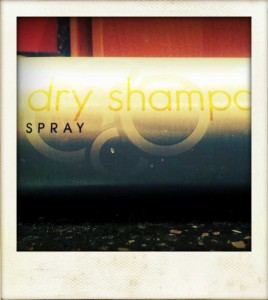 2. DRY SHAMPOO: Dry shampoo is more than just a tool for people battling oily hair. I'll use it when a shower isn't readily available (when I'm camping, for example), but it also helps to eliminate perspiration. This two-in-one product doubles as a light-weight deodorant.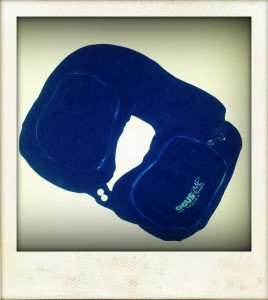 3. NECK PILLOW: Unless you're a first-class traveler, it's hard to get comfortable enough to sleep on long-haul flights. I've tested all kinds of travel pillows, and I've found the best are the type that go all the way around your neck for added support (try the Komfort Kollar or the ObusForme). I also use mine throughout a trip to take the place of a cervical pillow when the hotel pillows are too thick.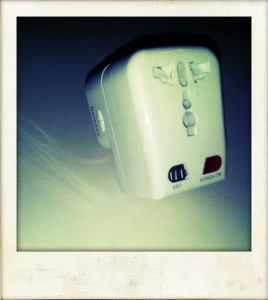 4. UNIVERSAL TRAVEL ADAPTER: While most electronic devices now are dual-voltage, the plug doesn't always match the socket, which is why it's imperative to travel with a universal travel adapter. I like to use one with an added USB port, which gives you the power to charge two devices at the same time.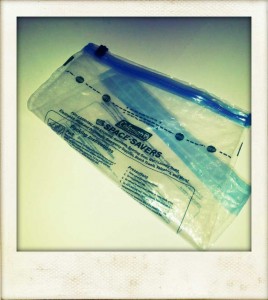 5. SPACE-SAVER BAGS: Pack twice the amount by placing clothes in space-saving bags that roll to squeeze out excess air. My trick is to pack my luggage without using the space bags. That way, I'll have more room to fit souvenirs on the way home. The bags also keep dirty or wet clothes away from clean garments.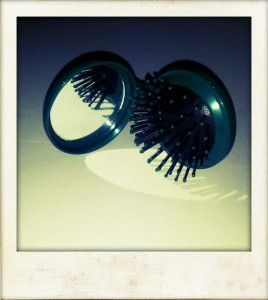 6. COMPACT HAIR BRUSH: A hair brush doesn't take up that much room, but every little bit counts. One that folds in on itself doesn't get caught on clothes you've packed next to it, either.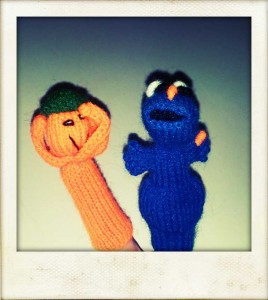 7. FINGER PUPPETS: When a tourist gives something to a begging child, it only encourages more begging, which is why I try my hardest to resist those big eyes and pouting lips while on the streets of the world. However, I pack a few finger puppets in my bag to entertain kids I meet along the way — usually on a long bus ride or in a restaurant. I first bought a sackful of the knitted puppets when I lived in Peru, but I restocked my dwindling supply on eBay. In addition to the many fingers that have been transformed into wonderful play things for giggling children to enjoy, these Peruvian-born creations have been last seen at the top of a prayer-flag pole in the Himalayas, in a floating village in Tonle Sap Lake in Cambodia and on a Canadian bike race.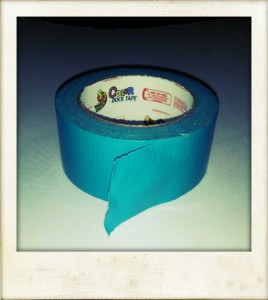 8. DUCT TAPE: When your backpack gets slashed by would-be thieves, you'll understand the virtues of traveling with heavy-duty tape. There are millions of other applications for this miracle product, including using it as a way to restrain unruly airplane passengers, as we saw earlier this month on an Icelandic Air flight.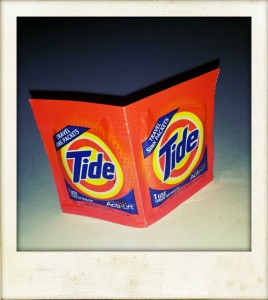 9. TRAVEL-SIZE LAUNDRY PACKETS: Traveling light means taking fewer items of clothing, which, in turns, means you have to wash clothes more often. Unless you plan on having the hotel do the dirty work for you, individual laundry-soap pouches come in handy for washing clothes in the sink. It helps to have a couple days in one place to give the clothes time to dry before wearing or repacking them.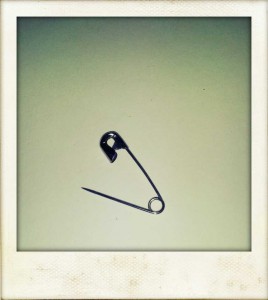 10. SAFETY PIN: Pablo Neruda paid homage to common items in his poetry, so it's hard to believe he didn't write an ode to the simple spring mechanism and clasp known as the safety pin. If he had, perhaps it would have gone something like this: "Magnificent safety pin, you come to me when I'm most exposed, your metallic grin ready to consume the threadbare fabric of my being. With hope comes the fear that one wrong move might produce a warm, red stain from deep within." Needless to say, this tiny device can rescue you from a wardrobe malfunction, but it comes in handy to remove SIM cards from iPhones, too.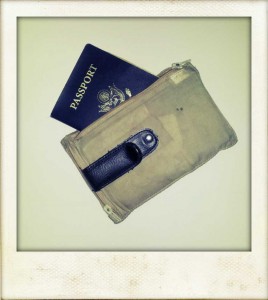 11. HIDDEN TRAVEL WALLET: A purse dangling over your shoulder looks like low-hanging fruit — ripe for the picking. For peace of mind, I wear a hidden clip-on travel pouch containing my passport (or a copy if I'm not in transit), credit cards, insurance cards and cash. If someone tries to reach down my pants to get it, it won't take long for me to figure it out and react accordingly.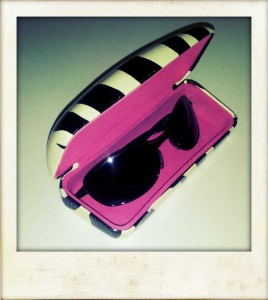 12. HARD SUNGLASS CASE: Protecting your eyes from the sun is important, but a case to protect your sunglasses is crucial. Avoid crunch time with a hard case to carry them when not on your head.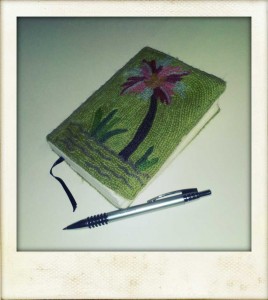 13. TRAVEL JOURNAL: Prior to posting every single thought on the internet, travelers through the centuries jotted notes about their adventures in their personal travel diaries. I argue they still serve a purpose in today's over-connected world. I use mine to keep air and hotel reservation numbers, jot quick thoughts when I don't have access to my electronic devices and take notes for stories (a journalist always has pen and paper ready, right?), but you can also uses the blank pages as toilet paper if you're in a bind.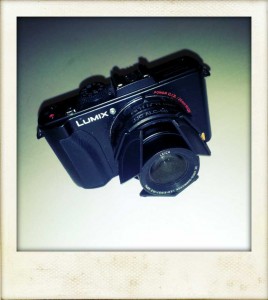 14. CAMERA: I feel naked without my camera. I've read tales of photographers leaving theirs behind to shoot only with a smartphone, but I can't bring myself to try it like Dean Holland did when he went to Vietnam. If you're deciding between a point-and-shoot camera and a smartphone — the phone is a great option, but not for a DSLR-wielding snap-happy photographer. I have to admit, it would lighten the load significantly. Oh well, maybe someday.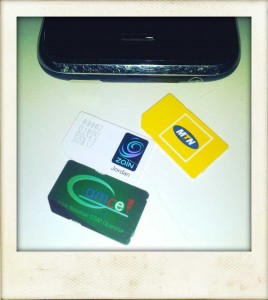 15. UNLOCKED SMARTPHONE: If you have an unlocked phone, you can buy a SIM card in the country you're traveling in for less than the cost of an international roaming voice and data plan with your domestic provider. Most mobile carriers will provide unlock codes for your dual-band phone, but contact them several weeks before traveling. Then, research and price plans in the country of your destination and most likely you'll find a kiosk at the airport when you land.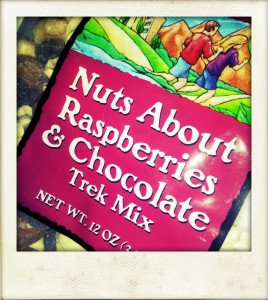 16. SNACKS: Packing a few morsels in your travel bag can stave off hunger in the event of a plane delay or a long wait between meals.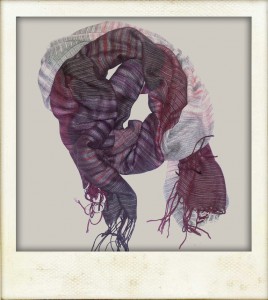 17. SCARF: The scarf is, by far, the best accessory in your travel bag. Use it around your neck or waist to doll up an otherwise plain outfit. Use it on your head in an Islamic temple or use it as cover-up or towel at the beach. And if you're in a particularly polluted city, use it to protect yourself from belching fumes.
__________________

So, what are your must-haves on the road? Get the conversation going on Facebook or Twitter.