Absinthe Makes the Heart Grow Fonder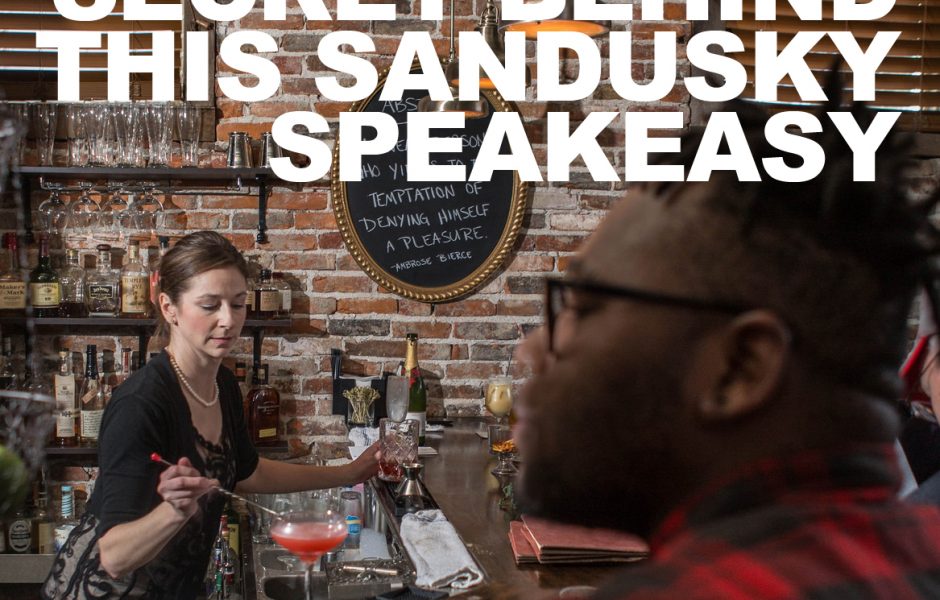 5 March, 2015
travel
absinthe
,
alcohol
,
bar
,
Chad Whaley
,
cocktail
,
drink
,
food
,
Lake Erie
,
neighborhood
,
ohio
,
Prohibition
,
Ryan Whaley
,
sandusky
,
shores and islands
,
speakeasy
,
travel
,
Volstead Bar
,
whiskey
Standard
Get a cocktail at the Volstead Bar, Sandusky, Ohio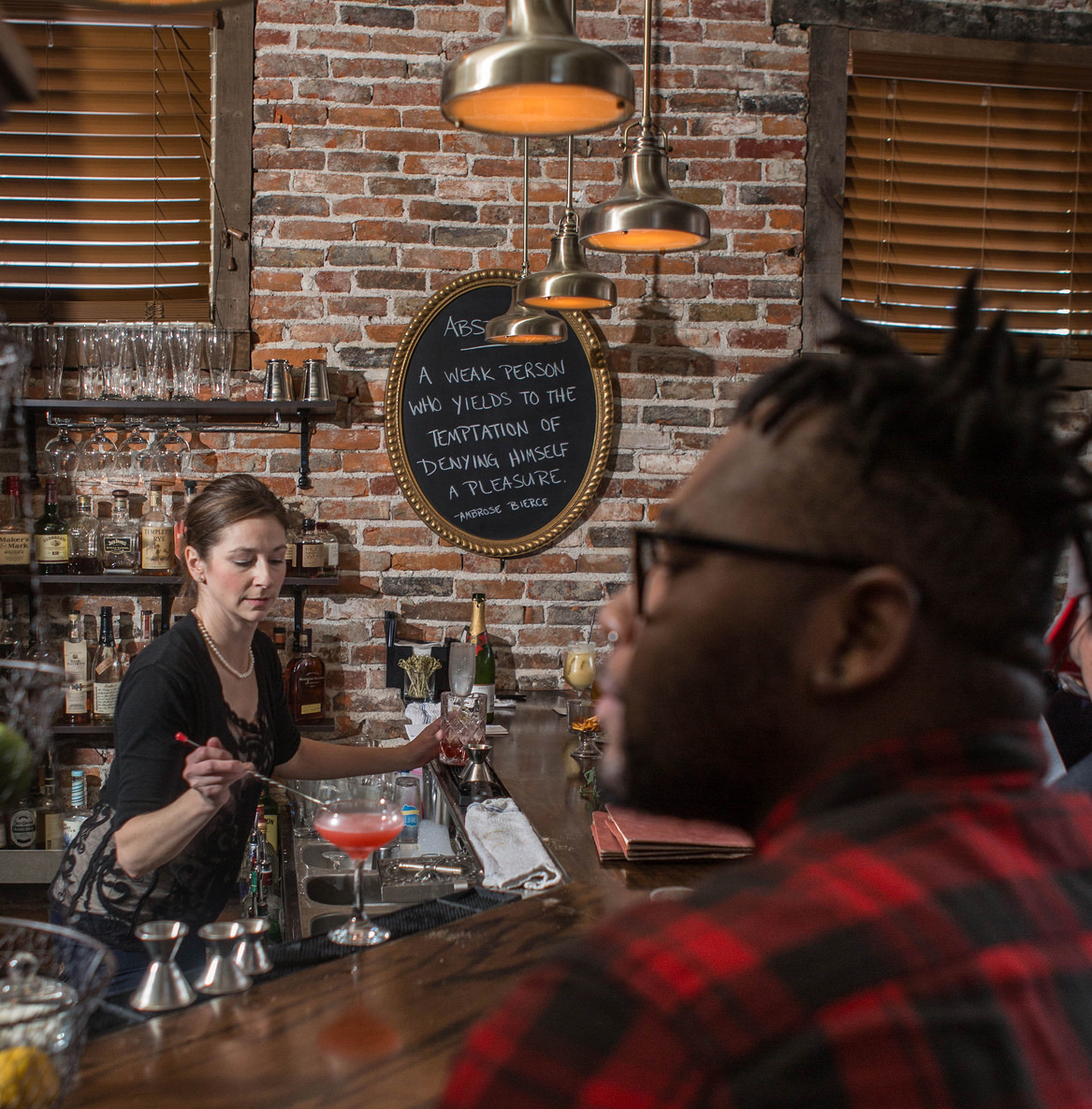 When a good friend of mine found out I'd be visiting Sandusky, Ohio, she said, "You have to check out the speakeasy." Then added, "It's kinda hard to find." She was referring to the Volstead Bar, a tiny watering hole housed in a brick building on Water Street. A small neon sign above a nondescript green door simply says "bar" — the only indicator that you might be in the right place. Very mysterious, indeed!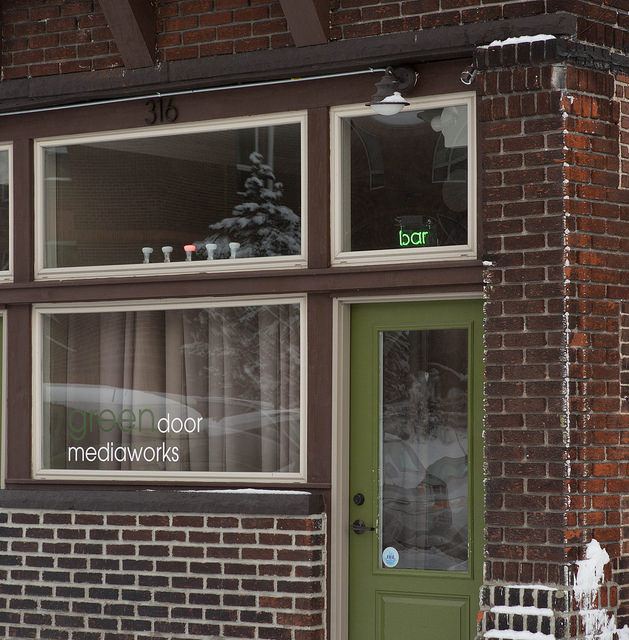 The anonymity is part of its attraction. Even before the bar opened on January 31, 2014, the building itself was notorious for having been a brothel. "My grandma had to pass by the building on the way to school when she was a kid," says co-owner Chad Whaley. "Her mom would tell her to cross the street when she walked by."
In the late 1800s, the building housed employees for a local winery, but after Prohibition, it became a house of ill repute, known as The Green Door. When Whaley and his brother, Ryan, were building out the space for the bar, a few older men in town would whisper (out of earshot of their wives) about having visited during its heyday.
There's no shame in going there any more. On my recent visit to the Volstead Bar, it was packed. A single red light gleamed over the linen-curtain front window. "When the red light is shining," Ryan Whaley explains, "that means the bar if full and you can't come in."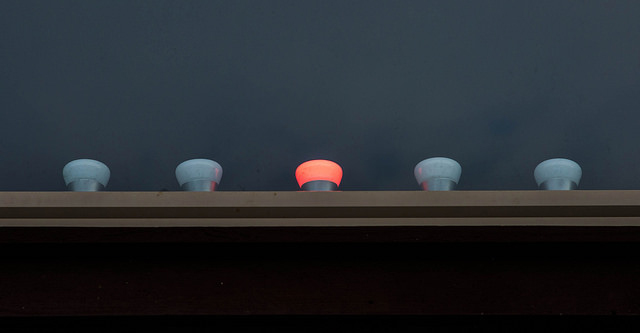 So much for keeping a secret. Despite its speakeasy-inspired theme, Volstead Bar has quickly earned a reputation for making classic hand-crafted cocktails. Luckily, a group of women celebrating a birthday stumbled out a few moments later and I got my first look at what lies behind the infamous green door.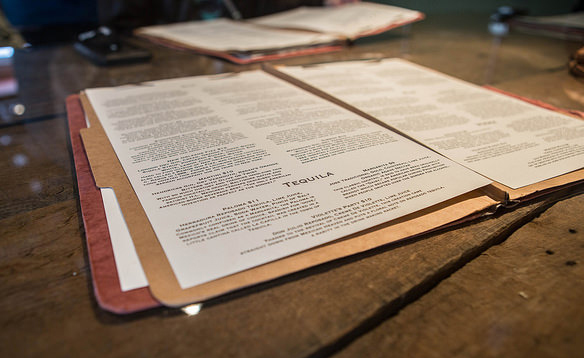 [dropshadowbox align="left" effect="lifted-bottom-left" width="120px" height="" background_color="#ffffff" border_width="1″ border_color="#dddddd" ]The bar got its name from the Volstead Act, better known as the National Prohibition Act, which outlawed the sale of alcohol throughout the 1920s.[/dropshadowbox]Flipping open the menu inserted in a manila folder made to look like a secret document, I settled on the Sazerac, one of the owner's favorites. It's made with an absinthe rinse, Bulleit rye whiskey, a sugar cube, Peychaud's Bitters and garnished with lemon peel. I'm not a big fan of absinthe, but the licorice taste was very subtle when combined with the other ingredients. Another good choice is the Moscow Mule, a favorite among the bar's patrons.
The bar's cozy atmosphere (it's only 750 square feet) made it conducive for chatting up people around me. Sandusky big wigs were there mingling with out-of-towners. A Norwalk couple, Jim and Ilene Tracht, were hanging out with their son, who lives nearby.
"There's no twisting my arm to come here," says Ilene Tracht, who visits often. "It's a nice place. They make you feel at home."