Roadtripping through the Cuban countryside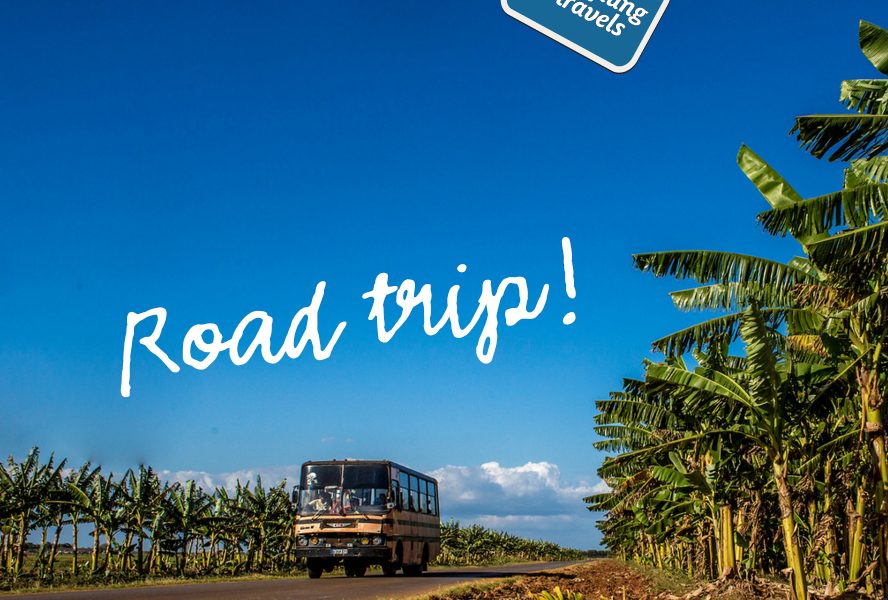 Episode 3 of "3 Minutes in Cuba": Driving from Havana to Trinidad
Road trip! We're heading down to Trinidad on Cuba's south coast and taking in the rural scenery along the way. But first, we have to get past the figurative road block we encounter before even commencing the journey.
Our original plan to take the public bus didn't work out as we had hoped. When we went to the bus station to buy tickets, no seats were available on any buses for several days. It's just one of the inconveniences of traveling in a country with an extreme lack of resources. Under normal circumstances, we would have whipped out our phones to research a Plan B, but there's no cell service, unless you have Verizon and are willing to shell out $2.05 per minute for data. Instead, we resort to word of mouth, the old-fashioned way of getting information. In our case, we headed over to talk to the concierge at the Hotel Presidente, just steps away from our casa particular.
After considering several options, such as hiring a driver to take us there, the onsite car rental agency could rent us the last vehicle they had — a shiny new four-door sedan made by Geely, a Chinese manufacturer whose name none of us recognized. We couldn't take a chance that other travelers would snap it up before we needed it, so we signed on the dotted line with only a brief discussion. After the rental agency took a deposit to cover the cost of any traffic tickets we might incur along our journey, we were now free to roam the island on our time. It's a good thing I had downloaded Galileo, a smartphone app that allows offline navigating.
It takes about four hours to get to Trinidad from Havana and the first thing we notice is the lack of vehicles on the national highway. It is as if we are the only survivors of some catastrophic event, leaving us free to zoom, but not too fast because we don't want to use up our deposit by flying past one of the many police checkpoints along the route.
When we turn off the highway to head toward Trinidad, there is a different story unfolding on the side roads. People on bikes, tractors, horses clog the potholed road, and then there's a herd of cows running alongside the car, enveloping us with a cloud of red earth.
There are lots of cows everywhere.
Cubans love to eat meat, but it is illegal to kill a cow in Cuba, even if if you raised it. They all belong to the Cuban government and you could go to jail for 25 years. Sounds ridiculous, but true. Cuba raises its beef exclusively for export or for tourism. Nationals, who have their own herds, must sell all their beef to the government exclusively and at the government set price.
At a rest stop in a town called Australia, Erin, our traveling vegan, prepares a meatless snack made of soy protein. Like most road trips, it's hard to get healthy fast food, but there are still decent options for vegans and vegetarians in restaurants despite the Cuban love for meat when they can get it.
"There are lots of black beans. And you get eat salads, breads and fruits," she says, "but you eat the same thing every day."
Once on the road again, a road construction project has us turned around despite the GPS giving us an alternate route. Somehow we missed our turn, but a man who says he works at the local alligator farm gives us directions to get us back on track.
Just past Playa Girón, we stop at an all-inclusive restaurant that includes, among other things, swimming for $15 CUC. Caleta Buena, which means "good cove," is a day-use facility with an all-you-can-eat buffet and unlimited alcoholic beverages. The buffet includes ropa vieja, a spicy shredded beef, among other options.
As we eat, we can see people lounging in beach chairs under shady trees and a dive center that rents snorkel gear. We have time for a quick dip in the water after we finish. Unfortunately, the rental masks are old and shoddy and we have trouble seeing clearly underwater. Still, we are able spot a few tropical fish, including one that glows in neon blue. We had more fun playing in the property's cenote, a water-filled sinkhole filled with larger varieties of fish.
It's getting late in the day and we want to get to Trinidad by nightfall, so we head out again. The terrain gets more mountainous as we approach the city, but it's all in shadow when we pull into the colonial town just after sunset.
We settle into our casa particular, a beautiful old colonial home owned by a woman named Ramona, my grandmother's name. She's resting when we arrive, so her son takes us to our rooms. "[The rooms] are very old," he says. His English description doesn't do the place justice. There's a lot of charm in the uneven floors and exposed wood beams in the ceiling. And the rooms open out into a beautiful enclosed courtyard, where we'll have breakfast in the morning.
In the meantime, we're ready for a decent meal and we find it at the paladar Guitarra Mia, which has our mouths watering. I order the pumpkin soup to start and feast on lobster in a spicy adobo sauce. It is probably the best meal we've had in Cuba so far. And to cap off the evening, the server brings each of us a complimentary cigar, which, if it survives the trip, can go to someone back home that might appreciate it.
On the next installment, we'll be exploring the UNESCO world heritage city with a local photographer.