11 travel companies that plan mystery vacations for the adventurous travel junkie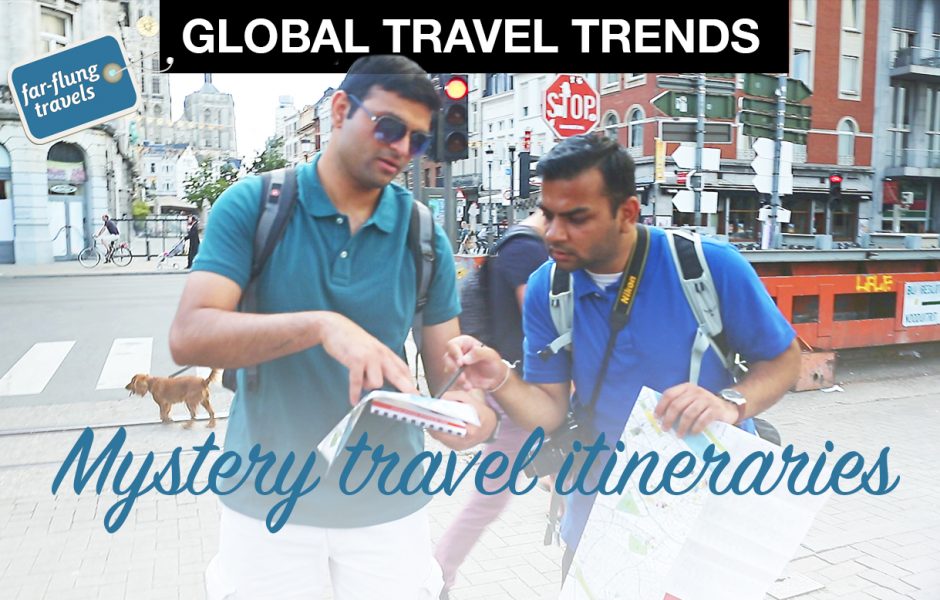 12 March, 2018
travel
Andermatt
,
competition
,
Competitours
,
documentary film
,
europe
,
Germany
,
Italy
,
itinerary
,
movie
,
mystery
,
Rotterdam
,
secret
,
Sorrento
,
switzerland
,
The Netherlands
,
travel
,
trip
,
Tripped Up
,
Via Ferrata
Standard
Would you go on a trip without knowing the destination first? Apparently, there are a lot of adventurous people out there interested in doing just that, which is why there are a whole slew of travel companies designing trips with mystery itineraries.
My first experience with this type of travel was in 2009 when fellow Clevelander Steve Belkin launched Competitours, a European vacation with a competitive edge. Several teams of two zig-zag around the continent doing cool activities that Belkin considers "sightdoing" instead of "sightseeing." While that would be fine enough for me, Competitours keeps score and hands out a cash prize to the top three teams that earns the most points. 
I have never had any interest in a packaged tour. To me, travel means freedom from the regular routine. There's something very freeing about leaving your fate up to the travel gods, rather that a tour operator, who runs a cookie-cutter business, putting up customers in cookie-cutter hotels and shuttling them around on the cookie-cutter bus tours only to spend five minutes at a castle before moving on to the next photo opp.
I digress, but my point is that the Competitours concept was so different and it intrigued me. I signed up on the spot and put my fate in Belkin's hand, instead of the travel gods. Every place we went was a little different and the way we experienced a destination was unique. I always looked forward to getting a nightly email that revealed our next destinations and gave us directions to a particular address to meet. While the points didn't matter to me, I couldn't wait to find out my score and where I ranked. My partner and I finished in second place, exhausted but happy.
I liked Competitours so much, I did the trip again in 2014 and came in first place. Then, I went back in 2015 to make a travel documentary about the experience. The feature-length film called "Tripped Up," makes its world premiere at the Cleveland International Film Festival on April 10, 2018.
So, is a mystery trip for you? Most likely. There are certain qualities that most travelers should possess before doing something like this. Are you adventurous, flexible, shameless, trusting to a point and willing to give up control? Then, keep reading for a list of companies, originally compiled by the Wall Street Journal, that have made it their business to surprise you.
1. Competitours
2. Pack Up + Go
5. Brown + Hudson's Journey with No Destination
7. Rustic Pathways' Mystery Trip
11. Headlands Gamble
Have you ever done a trip like this one? Drop us a line and tell us about the experience!