How to Make Limonada de Coco (Coconut Limeaid) with Recipe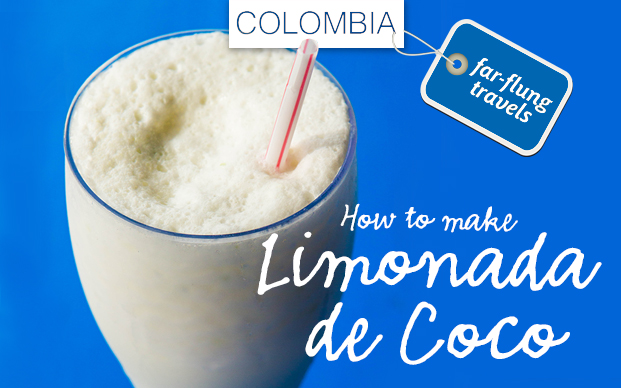 9 May, 2017
Colombia
,
Recipe
,
South America
,
travel
blender
,
caribbean
,
Coconut Limeaid
,
Colombia
,
cool
,
drink
,
Limonada de Coco
,
receta
,
recipe
,
refreshing
,
South America
,
sudamerica
,
summer
,
travel
,
vegan
,
vitamix
Standard
This Colombia-Caribbean drink made with limes and coconut cream tastes like an eternal summer.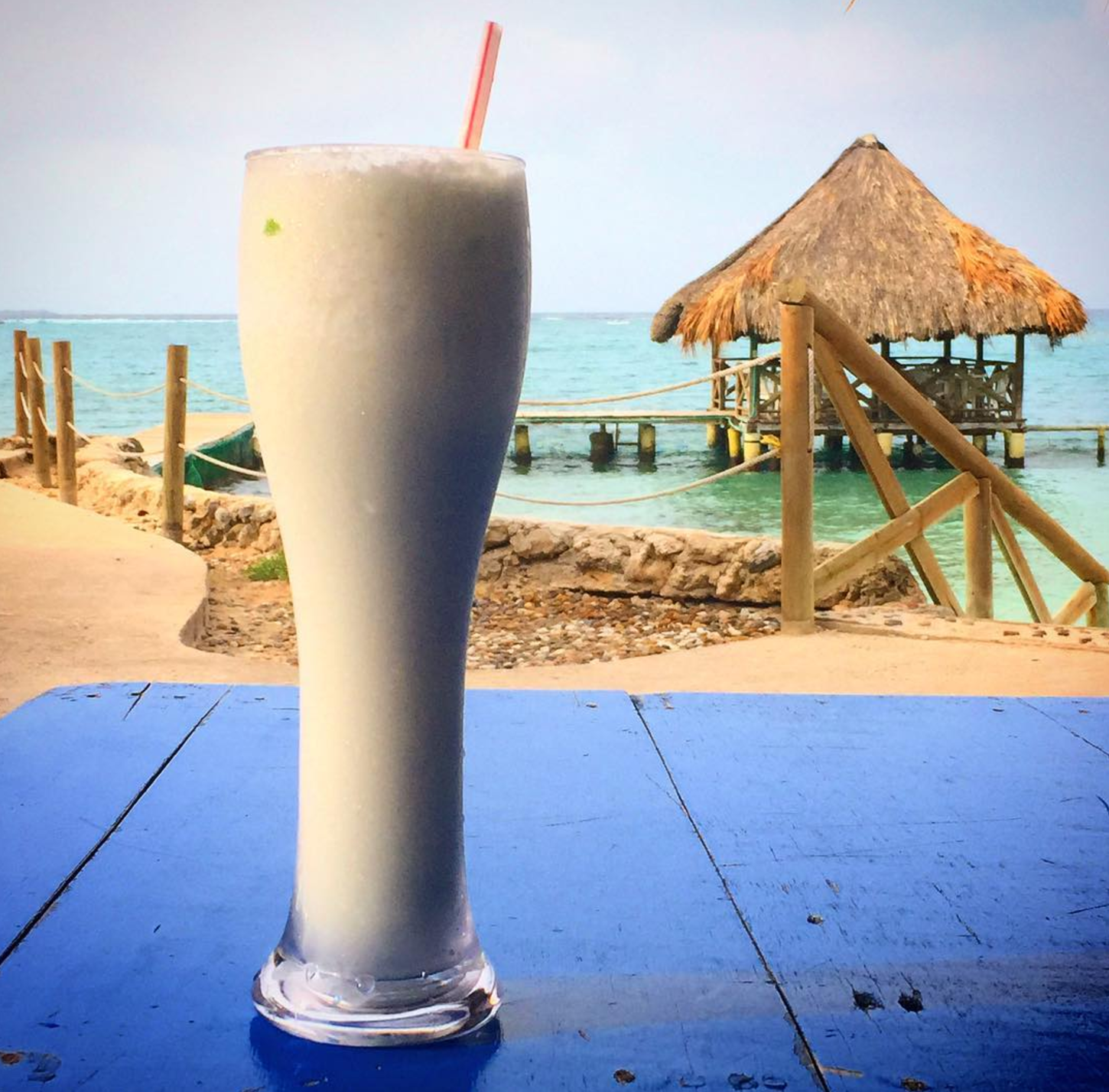 "Do you think if I made limonada de coco back home, it would taste just as divine as it tastes right now, right here on this quiet island in the Caribbean?"
This is the question I pondered while I was sipping on the cool, refreshing drink during a visit to the Islas de Rosario, part of a Colombian archipelago just off the north coast of South America. My husband, three-year-old daughter and I drank one almost every day while in Cartagena, Colombia, where it is served just about anywhere, from hole-in-the-wall kiosks to high-end restaurants.
While we were staying overnight at the Eco-Hotel Isla del Sol, I finally had the opportunity to sit down and watch how it was made.
The bartender squeezed fresh limes with a manual citrus juicer over ice in a blender, then added coconut cream, sugar and sweetened condensed milk — the latter ingredient came as a surprise because most of the recipes I've seen for the drink are vegan. Nonetheless, it tasted great in the oven-hot heat that plagues the Caribbean coast. Instead of taking a siesta in the midday sun, I sipped on limonada de coco under a palapa on the beach. Ahhhh.
Like all good things, my trip came to an end, but I wanted to keep the flavor of my Colombian vacation alive back home. On my way out of the country, I picked up a hand-painted citrus juicer as a practical and useful souvenir for myself. It was also a good reminder to make limonada de coco.
I experimented with several batches until I got the flavor just so.
Limonada de Coco (Coconut Limeaid)
Serves 4
2 1/2 cups ice
1 can of full-fat coconut milk
2/3 cup lime juice (approximately 6 limes or 18 key limes)
4 tbs sugar
Optional: white rum, 1/4 cup sweetened condensed milk in place of two tablespoons sugar
Add all the ingredients to a blender or Vitamix and blend on high until smooth. Taste, then adjust the lime juice or sugar to your preference. Serve cold with a wedge of lime.