Getting to know Cuba's Unique Travel Quirks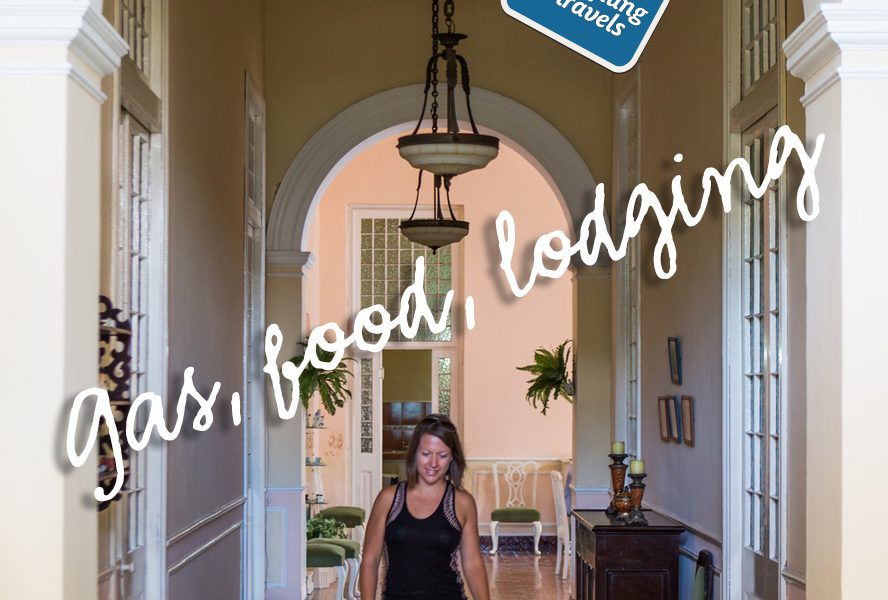 Episode 1 of "3 Minutes in Cuba": Gas, Food, Lodging
If Cuba were a person on Facebook, its relationship status would read: "It's complicated."
Most relationships have their ups and downs, but it's only been a few minutes since I touched down in Havana with friends and our brief liaison with the Caribbean country is already being tested. We've run out of gas while riding in one of those colorful vintage automobiles for which Cuba is known. But it's part of the deal when you go.
After more than 50 years under the U.S. embargo, those endearing classic cars you see in postcards from Cuba have held on by a thread thanks to the ingenuity of their owners, who have had to improvise given that new car parts have been hard to come by. Luckily, our driver is prepared. He hops out at the traffic light, reaches into the trunk and pulls out a can of fuel and adds it to the gas tank.
In the grand scheme of things, a working gas gauge is a luxury in this country. A faulty one merely causes a temporary delay and pretty soon we're back on track to experience the local flavor of Cuba.
First, we check into our casa particular — the local term for "guesthouse" — in the Vedado neighborhood west of downtown Havana. It's a large, airy colonial mansion, run by a a pleasant older couple, who before long, felt more like long-lost relatives. Since the 1990s, the Cuban government has allowed local people to rent out rooms in their homes for extra income. These casas are a lifeline for Cuban citizens and have been pretty much the only lodging option for Americans traveling legally to the country as the government-run hotels have been a no-no under the embargo.
When I was making lodging arrangements prior to my trip on the AirBnB booking site, I noticed that many casas listed their entire home on the booking site, which gave me the impression we'd have the entire place to ourselves. It turns out that the listed price was for a single room in the home, so be sure to verify with the host before booking.
The best places to find homemade Cuban meals are also home-based businesses, called paladares. Only a few blocks from our casa, the Paladar El Idilio came highly recommended, even before we landed in Cuba. We sit down at a plastic table set up in driveway and watch the chef grilling all kinds of meats in the open-air kitchen.
The décor might be simple, but the dishes are complex and interesting. The Ropa Vieja, made with slow-cooked shredded beef and peppers in a red wine reduction, melts in my mouth. My husband opted for grilled meats on a sizzling platter. All meals are served with bread and arroz morro, black beans and rice.
While the food is good, Cuban music is better.
Later that evening, we found members of the Buena Vista Social Club performing at the Hotel Nacional. I am star struck, but my travel companions want to see the colorful cabaret show going on simultaneously. We sit at a small table toward the front and are treated to a visually stunning feast of feathers, ruffles and sequins. The program highlights the Hispanic, African and native influences that helped shape the country's unique culture from its early beginnings to present day.
It's only our first night in Cuba and we're just starting to feel the rhythm. On the next installment, we'll be taking a percussion class and then feeling the beat of the Havana's street scene.