How to travel solo in Cuba as an American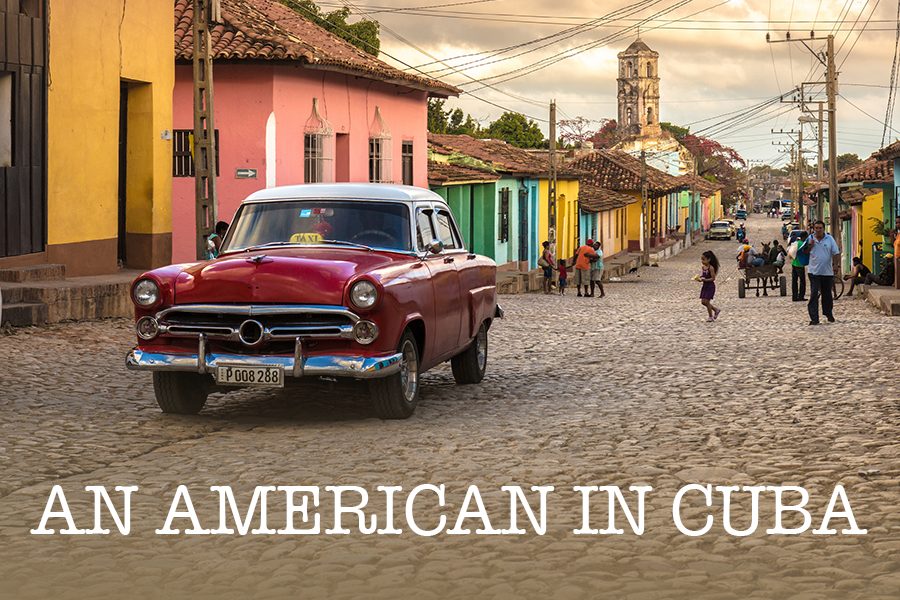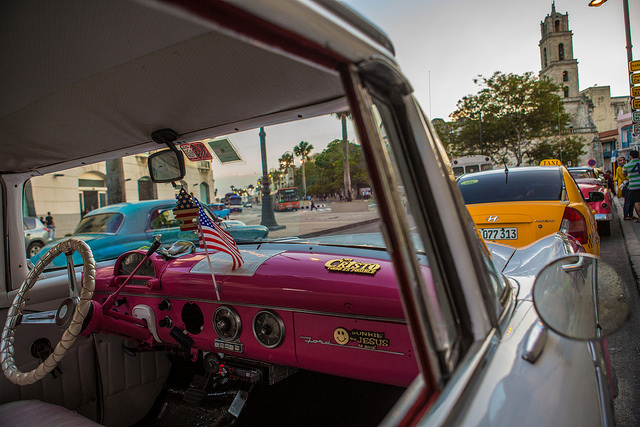 Have you ever searched for a recipe online and had to scroll through a long diatribe about a blogger's favorite memories of her grandmother before finally getting to the nitty gritty? If you are an American and are interested in traveling to Cuba legally on your own right now, I'm going to save your thumb from gratuitous scrolling. You can travel to Cuba, right now, on your own, without signing up for a group tour. How? Buy an airplane ticket and go. As long as you fit within the U.S. State Department's 12 broad categories of authorized travel (find them here), you can travel freely throughout Cuba without the fear of a hefty fine when you return home.
What happens next is the hardest part!
Although visiting Cuba has gotten easier in the last few years, solo travel requires some advanced planning. I should clarify right now that the U.S. government restricts purely touristic pursuits. Americans aren't supposed to book a beach vacation. Instead, you are expected to have a full schedule of activities that are consistent with the purpose of the visit. And with the reforms in the last couple of years, you can design the schedule of your choosing without going through a licensed tour operator. That said, no one checked my itinerary when I came back.
16 Things to Know Before You Head to Cuba
Here are some things to keep in mind while planning your visit and once you're on the ground in the country: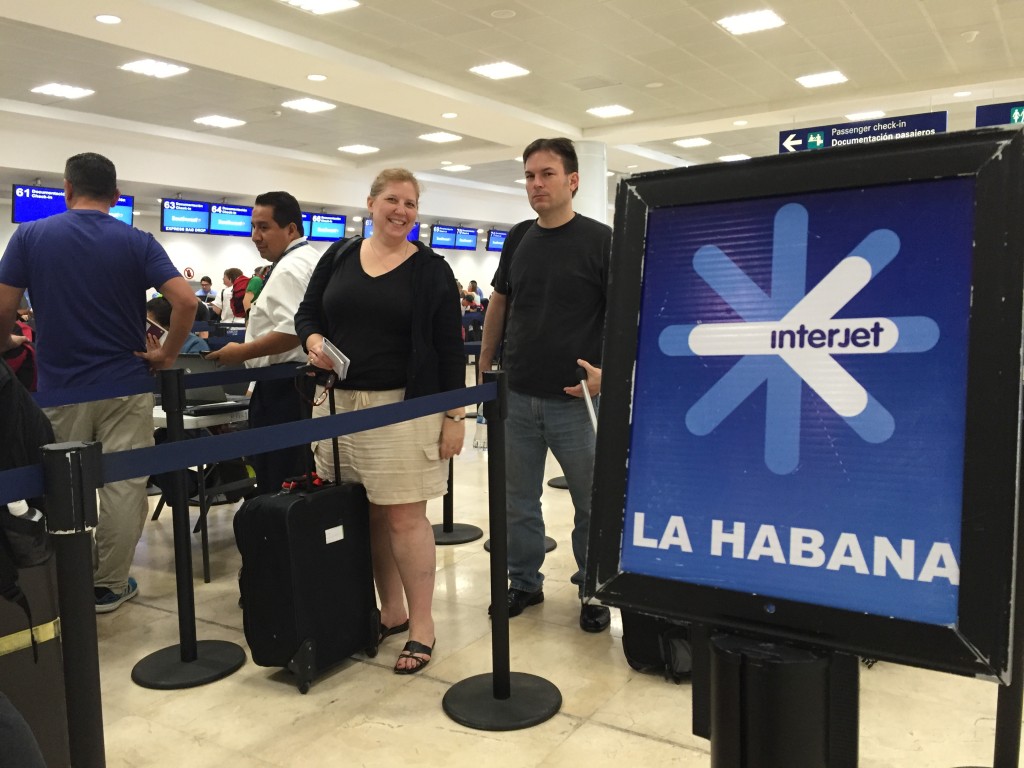 1. There are limited flights from the U.S. (for now). At the moment, Americans can get to Cuba via charter flights operated out of Miami, Tampa, Los Angeles and New York. However, several domestic carriers will soon offer regular commercial flights to Cuba thanks to an agreement signed by U.S. and Cuban officials last month. And just this week, American, Delta, United, Alaska, JetBlue and Southwest announced their proposed nonstop routes, which could start as early as September 2016. Nine other Cuban cities will soon be served by international flights, including Camaguey, Cienfuegos, Holguin and Santa Clara. The other way to get to Cuba involves traveling through a third country, such as Canada or Mexico. I flew to Cancún on United and then took Interjet to Havana. I should note that because Interjet is a Mexican airline, my credit card company initially denied the purchase, but after I called customer service to let them know I was making the purchase, they approved the transaction.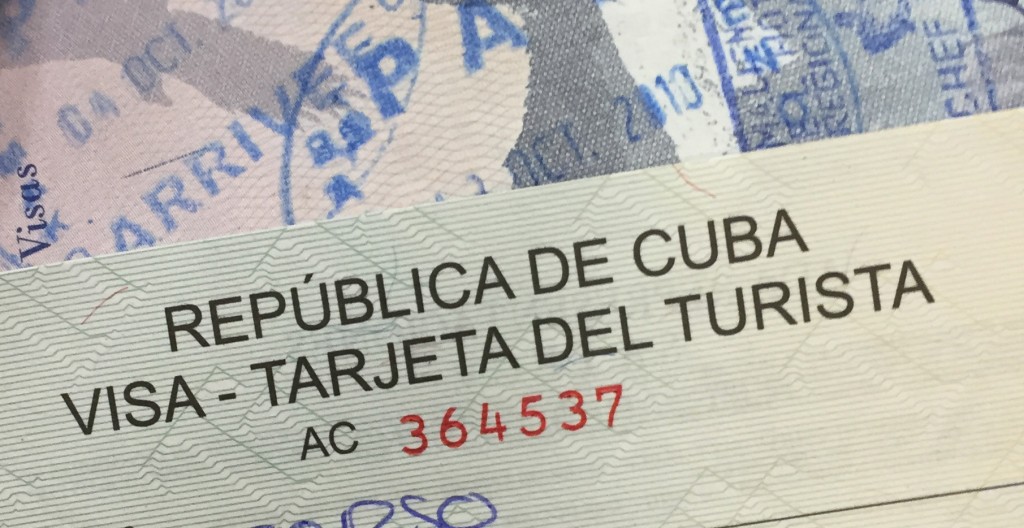 2. You need a visa. In addition to your passport, U.S. citizens must obtain a Cuban tourist visa that allows a visit of 30 days or less. Travel agencies that arrange charter flights can secure your visas for you. If you fly through other countries, airlines will issue tourist visas at the airport. Interjet employees issued us tourist visas in the check-in line at the Cancún airport for $25 USD.
3. You need travel insurance. Cuba requires visitors to have travel insurance that cover them while they are in the country. While the immigration officer did not ask us for proof, the authorities can deny entry to the country if you can't produce documentation. I usually get travel insurance through World Nomads.
4. Check with your mobile phone carrier before you go. Currently, only Sprint and Verizon have roaming agreements with the Cuban government. However, the roaming charges will rack up if you're not careful. When you opt-in to the Pay-As-You-Go International Travel, Verizon customers will pay $2.99 per minute for voice calls and $2.05 per minute for data. It costs 50 cents to send a text message. The other alternative is renting a phone from Cubacel on arrival, although the company does not have a data plan.
5. Download offline maps and apps to your mobile phone. Load your phone with apps that have full functionality offline. I purchased Galileo for $3.99 and downloaded a detailed map of Cuba. Because GPS relies on satellites and not cell towers, you'll always know exactly where you are even in airplane mode with mobile data off. The only downside is you can't get point-to-point directions. Another app that I found useful was an offline Spanish/English dictionary, which worked great for looking up words I didn't know.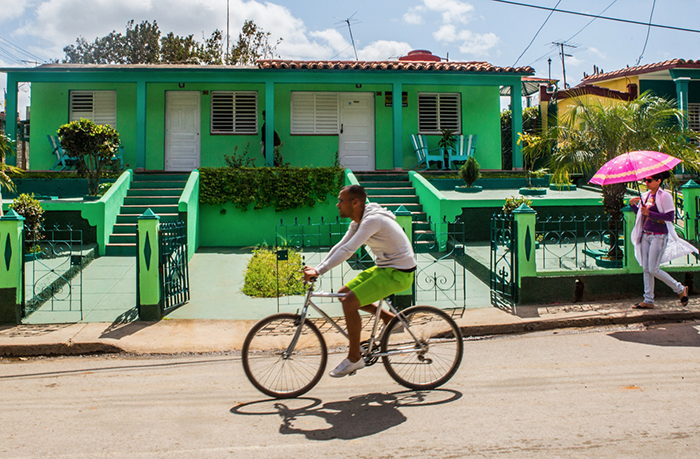 6. Make plans to stay in Casa Particulares to support the everyday Cuban. Since the internet is not widely available within Cuba, it can be a challenge to find lodging outside of the high-priced government-run hotels. Lonely Planet and Cuba Junky are both good resources. Meanwhile, Airbnb was the first booking site that Americans could use to make reservations for lodging in Cuba. Most of the listings are for rooms in someone's home, which is known within Cuba as a casa particular. Since the early 2000s, the Cuban government has allowed local people to rent out rooms for extra income. The average price on Airbnb is $45 per night, although the rate is much lower if you book directly with the owner. When I was making arrangements prior to my trip, I noticed that some Casas listed their entire home on the booking site, which gave me the impression we'd have the entire place to ourselves. It turns out that the listed price was for a single room in the home. Be sure to verify with the contact before booking.
7. Print documents to carry with you. Print out your flight reservations, proof of insurance and other travel documents you may need. Technology is limited and internet cafes and hotel business centers are rare.
8. Cash is king. As of this writing, ATM and credit cards issued by U.S. banks do not work in Cuba yet. And even if they did work, most of the country runs on cash exchanges. I budgeted $100 per day, which included lodging, food, transportation and activities. Your budget will depend on where you stay and what you plan to do. If you're worried about carrying wads of cash around, invest in a security pouch like the Smooth Trip Clip Wallet.
9. Speaking of money, take Euros or Canadian Dollars with you. The official currency exchange centers in Cuba, known as CADECAs, will charge a 10 percent fee for American dollars, unlike all other currencies. Order euros or Canadian dollars through your bank to exchange on arrival in Cuba.
10. Cuba has two currencies. Most everything you encounter as a tourist is charged in CUCs (pronounced 'kooks'), also known as convertible pesos. They are valued on par with the U.S. dollar. Meanwhile, Cubans use CUPs ('coupes'), which are worth four percent of the CUC and are mostly used by businesses that cater to locals. When you get change from a transaction in Cuba, make sure your bills say 'pesos convertibles.'
11. The internet is not widely available. Very few Cubans — around five percent — have access to the internet. Last year, the government opened the first public wi-fi hotspots in 71 locations around the country. To get online, users must purchase scratch-off cards for 2 CUCs that provide one hour of unlimited internet. The cards can be purchased and used at high-end hotels and ETECSA telecom shops (although the queue to get them can be long for the latter).
12. Be prepared to wait and have a plan B. Patience is a virtue when it comes to traveling in Cuba. Just as you have to wait to buy internet cards, you may have to wait in long lines to buy things like bus tickets, only to find out the bus you want to take is full. We went to the Viazul bus station on a Sunday to buy tickets for the next day, but the next available spot was Wednesday. We rented a car instead, which ended up being a great way to get around. Unlike other Latin American countries, the traffic was minimal and drivers were sensible.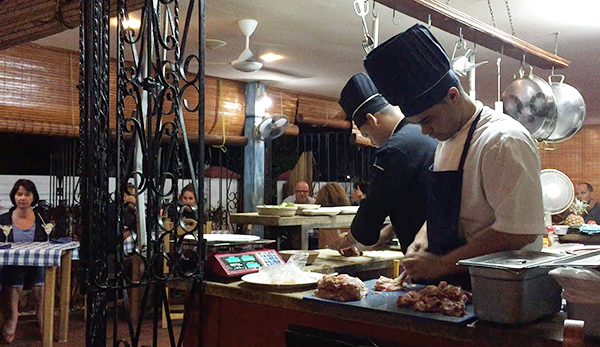 13. Eat in a Paladar. A paladar is a private-run restaurant, usually in someone's home. Before the Cuban government authorized privately run small businesses in the 1990s, many restaurants operated illegally. Now, they are putting Cuban cuisine on the culinary map and are a good alternative to more bland resort hotel offerings. We were lucky enough to eat at El Idilio, one of the best paladars in Havana, which was located in the Vedado neighborhood near our casa particular.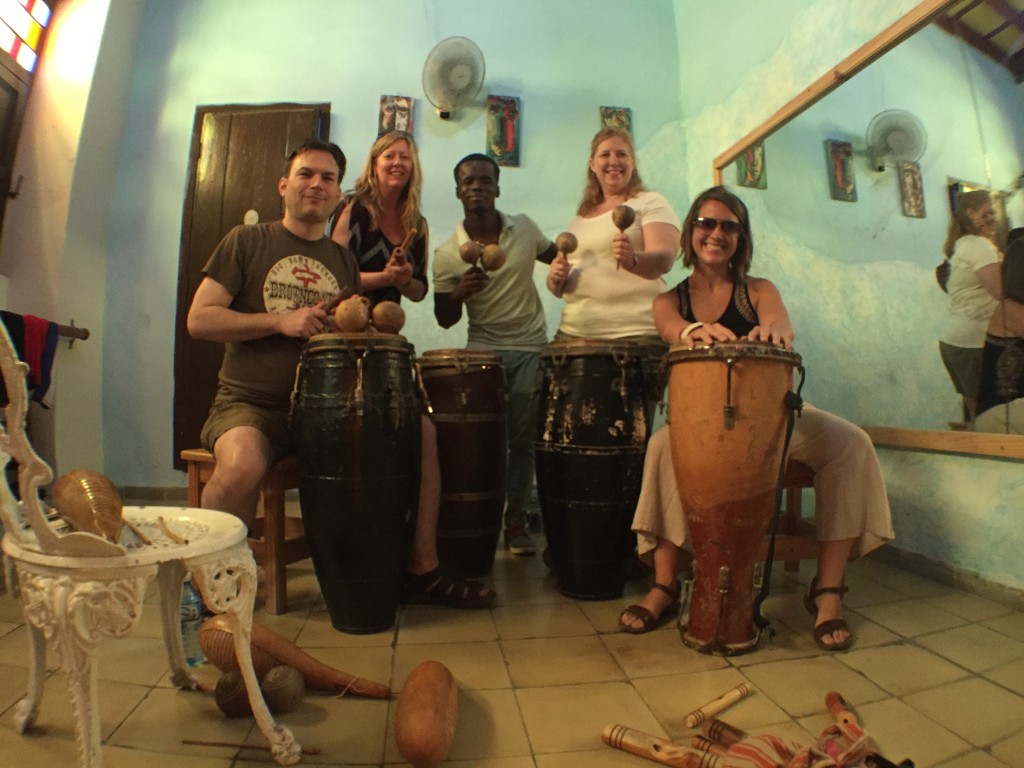 14. Learn something about Cuban culture. If you are baffled by the subtle differences between son and rumba, why not take a music lesson? Educational pursuits qualify you for a visit to Cuba legally and there are all kinds of classes you can take to improve upon your cooking, dancing or Spanish-language skills. We took a percussion class at La Casa Del Son in the Old Town (known as Habana Vieja).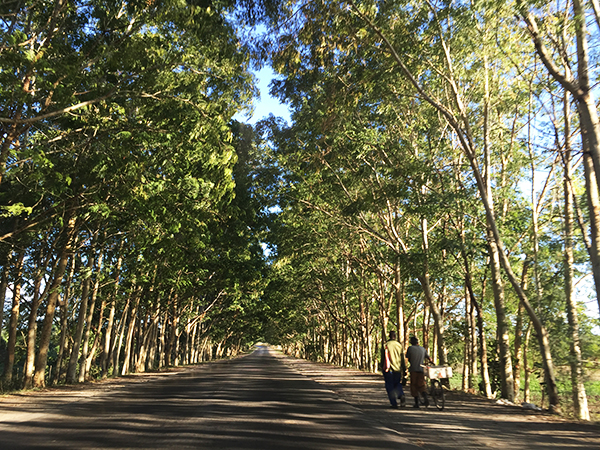 15. Get out of Havana. I recently read an article about the steep rise in the number of Americans visiting Havana, while other incredible cities haven't seen the same influx of tourism. I loved Havana, but I loved getting out into the country and seeing other places. For example, Trinidad, located about 4 hours southeast of the capital, is one of the best preserved colonial cities in the Caribbean with its pastel houses and cobblestone streets that are visually delightful at every turn.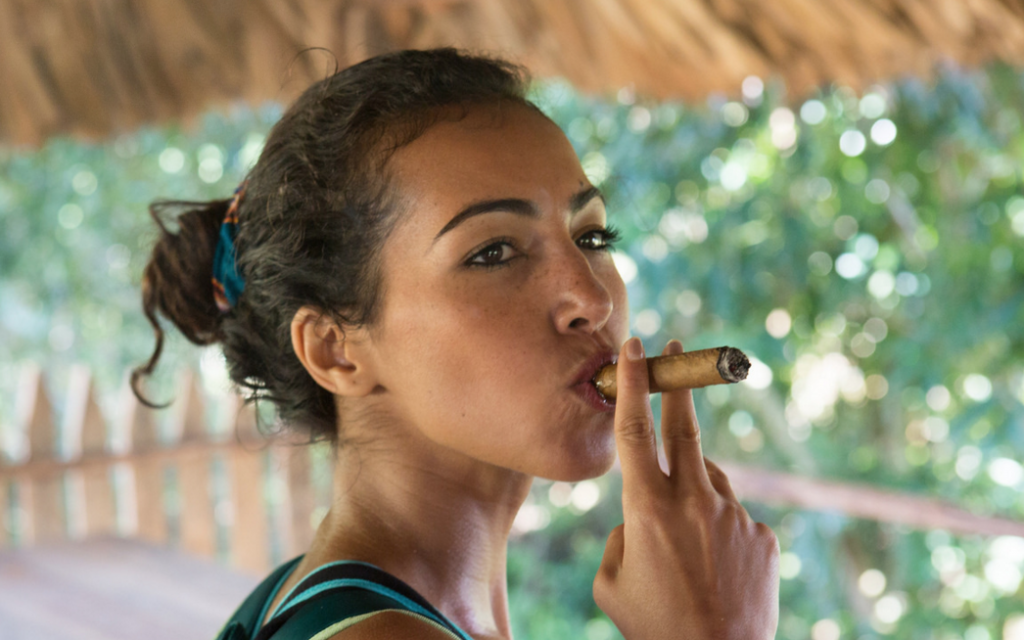 16. Bring home a few souvenirs. It's now legal to bring $100 worth of Cuban cigars into the United States. While perusing the duty-free shops at the Cancún airport, Cohiba-brand cigars averaged $22 a piece, while they cost about $3 each within Cuba.
Things are changing quickly as the U.S. and Cuba warm up to each other. President Obama will visit Cuba later this month (March 21-22), marking the first time in more than 80 years a sitting U.S. president will visit the Caribbean country. He's hoping the visit will spur further reforms that will lead to more opportunities for trade between the two nations.