Travel Inspiration: Palau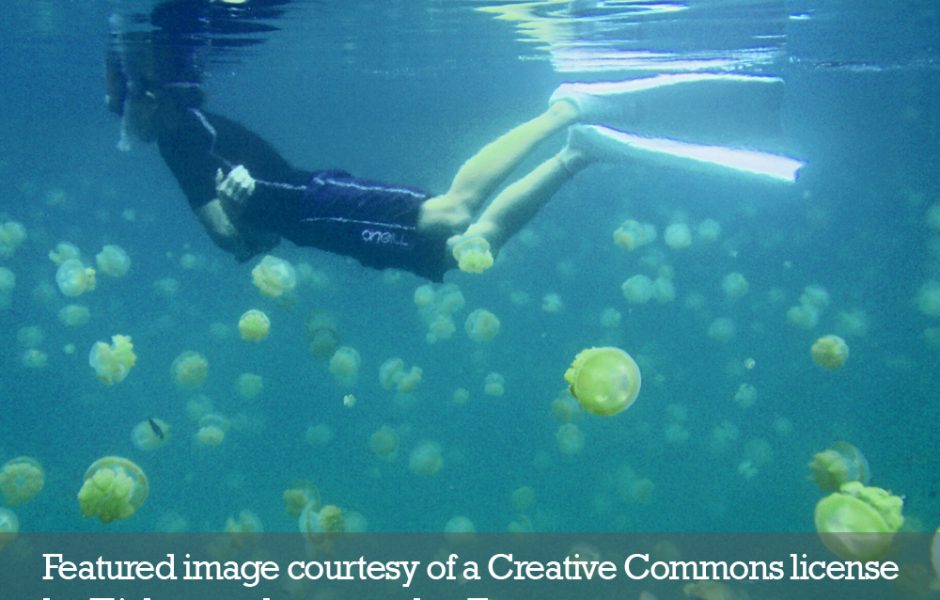 11 September, 2013
Adventure
,
Mironesia
,
Palau
,
travel
island
,
Jelly Fish Lake
,
Micronesia
,
Pacific Ocean
,
Palau
,
snorkel
,
swim
,
United Airlines
Standard
It doesn't take much for an exotic destination to demand my attention, but seldom can I pinpoint the moment it starts to get under my skin enough to exacerbate my travel itch (an incurable chronic condition). Thanks to writer Jacqueline Detwiler, my bucket list has gotten even longer. The island of Palau started beckoning the moment I read the story "Three Perfect Days: Palau" in Hemispheres magazine's July 2013 issue.
About Jelly Fish Lake in Palau, where the namesake creatures don't sting, she writes: "As you gingerly tread water, the jellyfish bouncing off your body like slippery little hacky sacks, the scene you take in through your goggles is very much like something from outer space."
With that one line, I was hooked.
Palau is part of the island chain that makes up Micronesia, located in the western Pacific Ocean. United Airlines provides daily flights from Guam to Palau and twice a week from Manila, Philippines.
Featured image used courtesy of a Creative Commons license by Flickr member tata_aka_T