California's deadliest beaches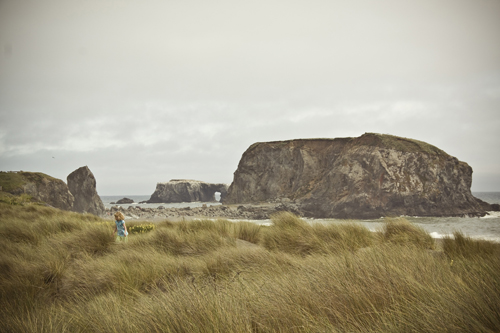 14 September, 2013
California
,
Sonoma
,
travel
,
United States
California
,
child
,
coastal
,
coastline
,
danger
,
dunes
,
island
,
Pacifici Ocean
,
rock
,
running
,
Sonoma
,
threats
Standard

The rugged beaches along Sonoma coastline are known for their pristine beauty, but danger lurks at the water's edge. The sign at the end of the parking area at Goat Rock Beach says it all: "This is one of the most deadly beaches in California." Strong rip currents, violent surf and sudden sleeper waves have been known to pluck unsuspecting victims from the shore.
There are plenty of other reasons to visit, even if you have to leave the swimming suit at home. Goat Rock's location at the mouth of the scenic Russian River, makes it an ideal place to watch the hundreds of harbor seals that feed and breed there. The surrounding bluffs, slopes and dunes are covered with native, shrubs, grasses and wildflowers.
About the photo: While strolling through the dunes at Goat Rock Beach, I came across a young girl running through the grasses that are nearly as tall as she. The resulting photograph, for me, has an Alice in Wonderland-like quality as youthful innocence meets a new world of opportunity and adventure, surrounded by unseen and unknown threats.