Bolivian Car Blessing Ceremony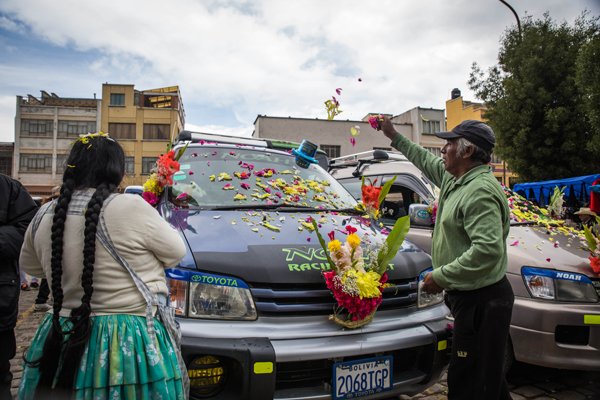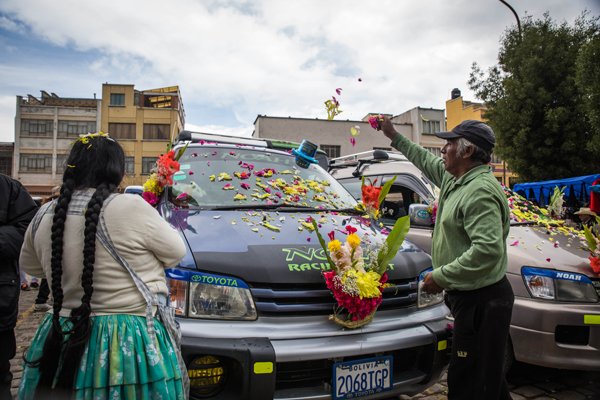 You can't do anything in Bolivia without first performing a ritual blessing, also known as a cha'lla, which is performed to bring a person luck by appeasing the earth goddess Pachamama. In the town of Copacabana, not to be confused with the more popular beach town in Brazil, people come from all over to take part in a car blessing ceremony on the shores of Lake Titicaca. Given the crazy traffic and cliff-hugging roads, it's no wonder someone might want to seek divine help at one of the most holy spots in Bolivia.
Each day, cars jam the cobblestone street in front of the Basilica of Our Lady of Copacabana, a shrine to the Virgen de Copacabana, whose image was said to perform miracles. The sidewalk is lined with dozens of stalls selling all sorts of colorful trinkets that are used in the ritual: flowers, bows, confetti, hats, toy cars, firecrackers and beverages. For a few Bolivianos, the car can be decked out in style.
The blessings take place everyday upon the appearance of a priest who walks around sprinkling holy water on the vehicles dispensed from a bucket. Champagne bottles get popped and sprayed all over the car. Some people prefer to bless their car with beer or Coca-Cola, depending on their budget.
After a round of firecrackers are set off, the ritual is complete and the drivers head down the road with a renewed sense of well being.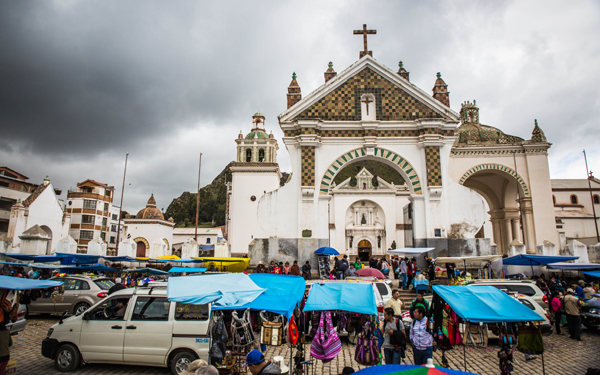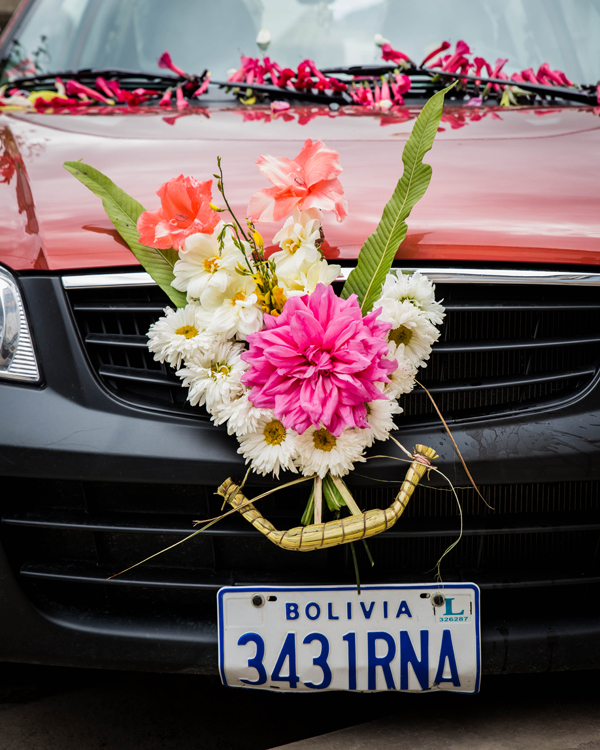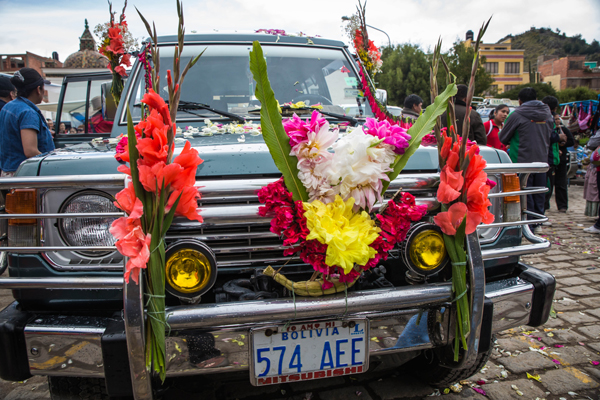 Travel Info: I visited Copacabana as part of a two-day tour from Puno, Peru, to La Paz, Bolivia, with Transturin, a tourism company that offers overnights on Lake Titicaca on an eight-cabin catamaran. The trip costs $363.