8 Reasons to Visit San Marino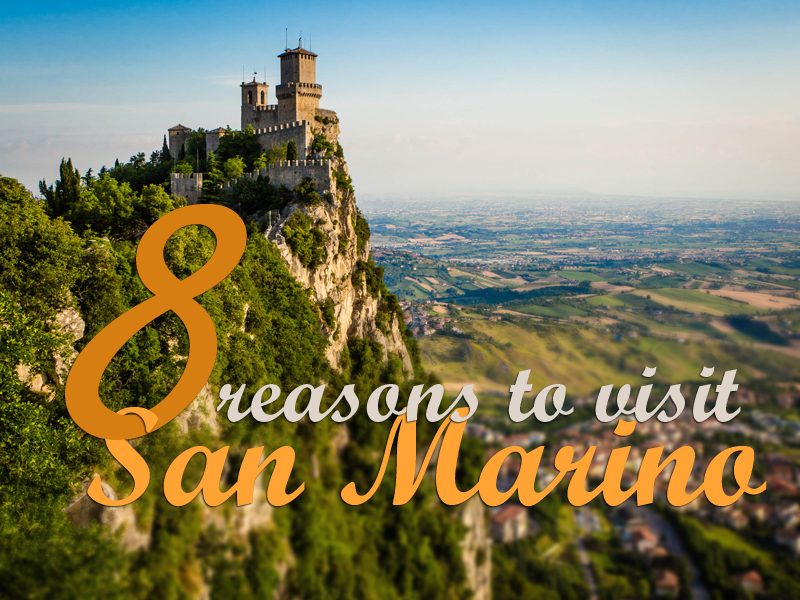 8 July, 2014
San Marino
,
travel
city-state
,
country
,
fort
,
historic
,
independent
,
Italy
,
nation-state
,
republic
,
San Marino
,
travel
Standard
Blink and you might miss the tiny nation-state of
San Marino
, which clings to its independence on the side of a mountain surrounded on all sides by Italy. If you happen to find yourself near Venice, Bologna or along the Adriatic coast, here are a few things you can do there that are worthy of a detour: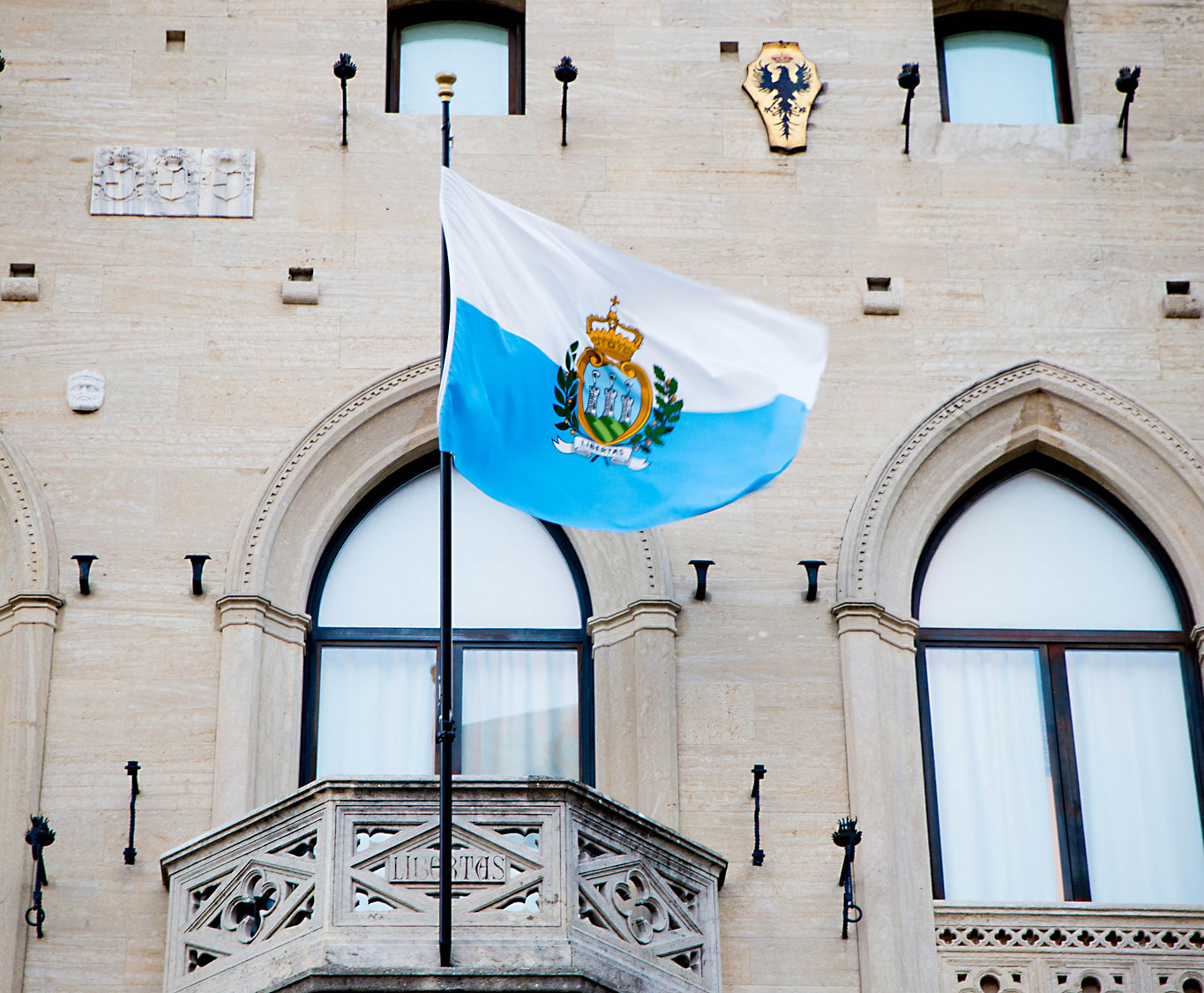 1. Learn about San Marino's unique history. A thousand years ago, Italy was made up of dozens of tiny independent states. While most of them disappeared from the map as they were gobbled up by expanding kingdoms throughout Europe, San Marino clung fiercely to its independence from its isolated and fortified perch atop Mount Titano. Even when the unification movement created the nation of Italy in the 19th century, strategic relationships spared San Marino from annexation. A visit to the National Museum (3 euro) in the Piazzetta del Titano will shed some light on the country's history with artifacts that date from the Neolithic period until today.
2. Feast your eyes on the dramatic scenery. San Marino is ridiculously photogenic, which is one of the main reasons I wanted to go to this small republic. Its three iconic towers, which grace postcards and travel brochures, stand guard on the edge of a cliff on the highest peak in the realm, looking magical whether bathed in sunlight or engulfed in fog. When it's clear, though, you can peer over the edge of the steep limestone cliff on the east side of Mount Titano and see the Mediterranean in the distance. Meanwhile, there are plenty of photo opportunities as you stroll through the narrow streets of San Marino's well-preserved historic center that harkens back to medieval times.
3. Buy tax-free souvenirs and gifts. While there's a 20 percent tax levied on purchases in Italy, those in the known will head to San Marino for duty-free shopping. In addition to outlet malls, there are hundreds of souvenir shops in the old quarter that range from kitschy to chic. There are good deals to be had on perfume and leather goods, while I was shocked with the amount of serious weaponry for sale. Apparently, San Marino has some of the freest, most unrestricted gun laws in Europe.
4. Work your glutes. The entire nation of San Marino is hilly, especially its historic center, which gradually climbs to 2,500 feet above sea level on Mount Titano's west-facing slope. Don the hiking boots and hit the town's streets and trails, most notably the path that skirts the ridge of Mount Titano past the three towers —Guaita, Ceste and Montale. Another stone footpath links old town with Borgo Maggiore, the town at the base of the cliff. From the Cava die Balestrieri in Via Eugippo, the trail leads down through the ancient city gate and ends near the cable car station.
5. Get a new passport stamp. There are no border formalities when you cross into San Marino from Italy, but you can still get your passport stamped at the tourist information office between the hours of 10 a.m. and 5 p.m. It'll set you back 5 euros.
6. Learn Russian. A large percentage of the people that visit San Marino are from Russia due in large part because of the increase in inexpensive flights between Russia and the nearby Italian resort town of Rimini. Many shops and restaurants have bilingual signage and menus written in Cyrillic and plenty of the locals speak Russian.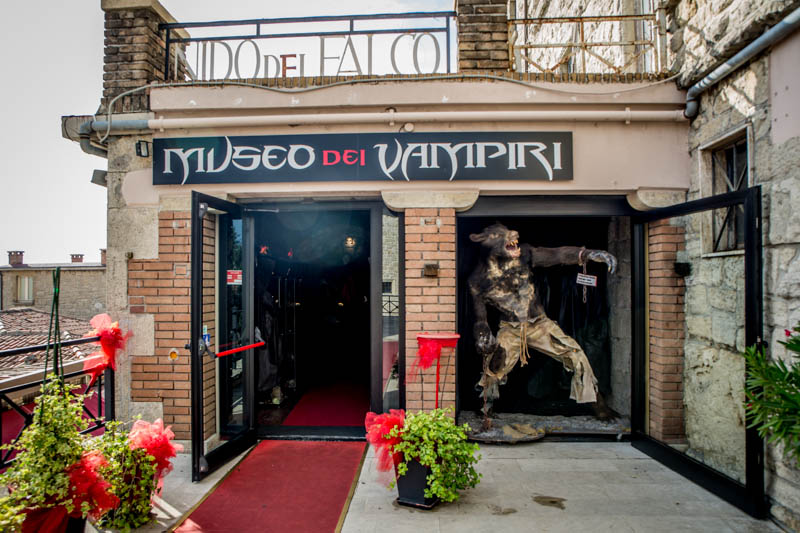 7. Succumb to the kitsch. You will walk past several oddball museums and have the urge to go in — and it's okay. The Vampire Museum has a menageries of strange wax figures depicting famous blood suckers in cinematic history or reenacting gruesome scenes. Moving from the fantastical to brutal reality, the Museum of Torture Instruments displays more than 100 real devices that have inflicted real pain on humans throughout history. Finally, the Museum of Curious Objects is a bit like Ripley's Believe It or Not! in that it highlights strange inventions, rare objects and unusual characters, such as the man with the longest finger nails in the world.
8. Eat local. The piadina is a typical flat bread prepared found in the Romagna region of Italy and San Marino. It tastes good plain, but it's even better stuffed with savory or sweet fillings, such as cheese, cold cuts or Nutella. Speaking of sweets, the Torta Tre Monti is a San Marino specialty made with layers of coffee, hazelnut and chocolate creme between thin wafers.