What a rush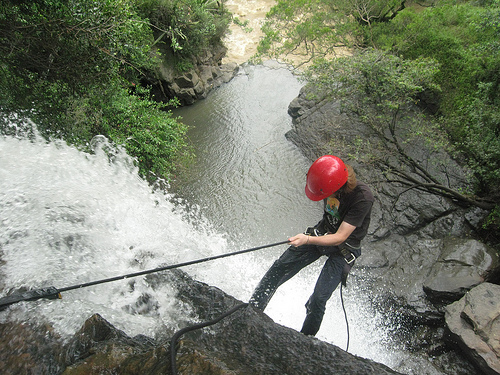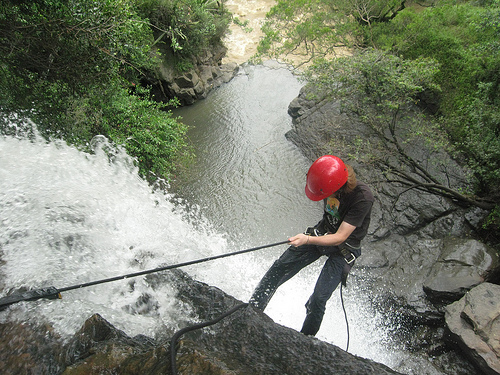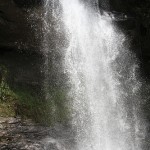 One look at the water rushing over the edge of the cliff before us, and I'm not so sure rappeling down the waterfall was such a good idea after all, especially
after so much rain.
"I've never seen so much water here before," says our guide Arturo. Seeing our eyes widen, he adds: "Just kidding. It's no problem. I'll go first just to make sure, though."
Located an hour or so northwest of Villa de Leyva, the Sorocota Waterfall is one of several that dot the sides of the mountains in the region. With an easy 30-meter descent, this one offers a good introduction to "torrentismo."
But today, the regular route down the rock face is so indundated that the rope expert, who is standing by waiting for us, changes his mind and fixes the line
in another spot at the last minute.
The rush of adrenaline that comes with stepping over the edge of a slippery rock cliff is enough to make me forget that cold water is now pelting me over the
head, which is thankfully covered with a helmet that helps deflect the flow of water from obstructing my vision.
"Whatever you do, don't look up," Arturo had advised during his instruction.
About 15 feet from the top, the rock face abruptly ends to reveal an open cavern beneath the falls. I remember to carefully lay back as far as possible so that when I step into the nothingness, my head doesn't crash into the rock as I swing forward. Once clear of that hurdle, it's an easy absail to the shallow pool below.
When it's over, I'm a little disappointed that the descent was so brief. From the top looking down, it seemed so far and so scary. But now — looking upward
from where I'd come — I am surprised it doesn't look so high after all.
Scampering up the saturated embankment, I'm ready for another go.