A Taste of Copenhagen's Haute Cuisine Scene at Geranium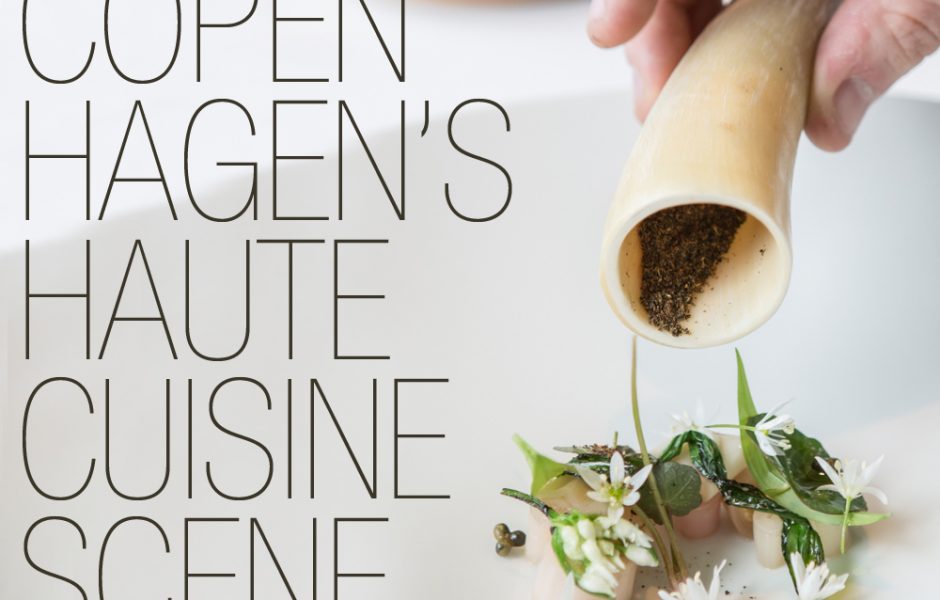 25 July, 2015
Copenhagen
,
Denmark
,
Europe
,
Food
,
travel
,
trip
,
vacation
Bocuse d'Or
,
chef
,
Chef Rasmus Kofoed
,
Copenhagen
,
culinary
,
Denmark
,
dine
,
eat
,
food
,
Geranium
,
restaurant
,
travel
Standard
Home to some of the highest ranked restaurants in the world, Copenhagen has spawned a culinary revolution in recent years, but you'll have to book months in advance to take part.
The elevator my husband, Chris, and I are taking to the 8th story of Copenhagen's soccer arena is packed with people on their lunch break, so it's stopping at every floor. Don't they understand we've waited months and months to try the cuisine at Geranium, one of the best restaurants in the world.
When the elevator doors finally part, we're thrust into a room lined with birch trees, lichen-covered tree branches and windows overlooking Fælledparken in the city's Østerbro area.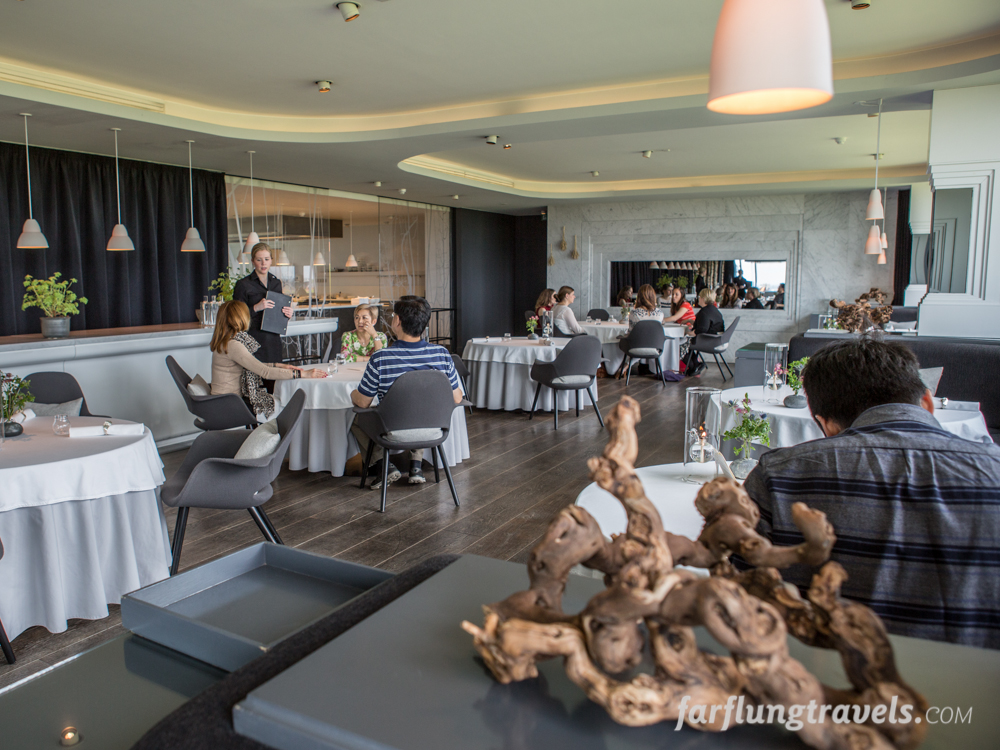 When we sit down, we're handed an envelope. A letter inside reads: "Welcome to a tour in our gastronomic universe." And so begins our three-hour lunch at the two-Michelin star restaurant helmed by Chef Rasmus Kofoed and his partner, Søren Ledet.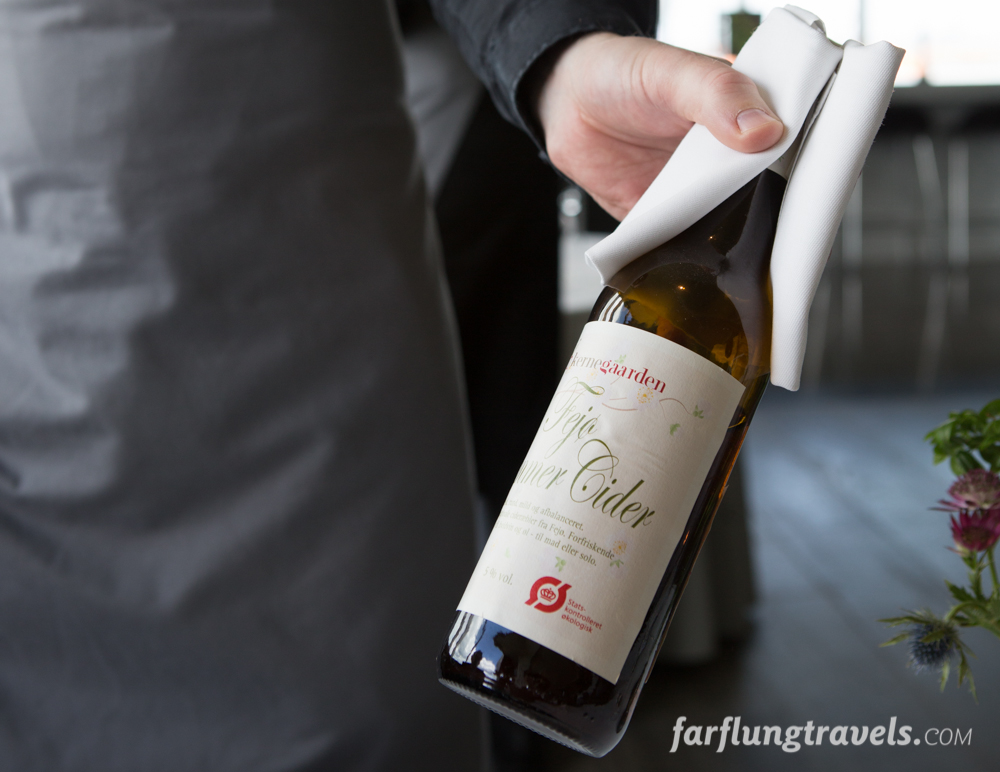 Chris, being a cider enthusiast, is more than happy to try a rare small-batch hard cider from an organic farm called Kernegaarden on the tiny Danish island of Fejø. He enjoys it while we debate whether to try The Universe Tasting Menu for 1600 Dkk or The Geranium Dishes for 1200 Dkk. It's a good thing I don't have a currency converter handy. I decide I'm not going to worry about the cost of the meal since we're celebrating Chris's birthday a little early. Besides, each dish turns out to be a beautiful work of art that is deserving of the expense.
The appetizers start rolling in: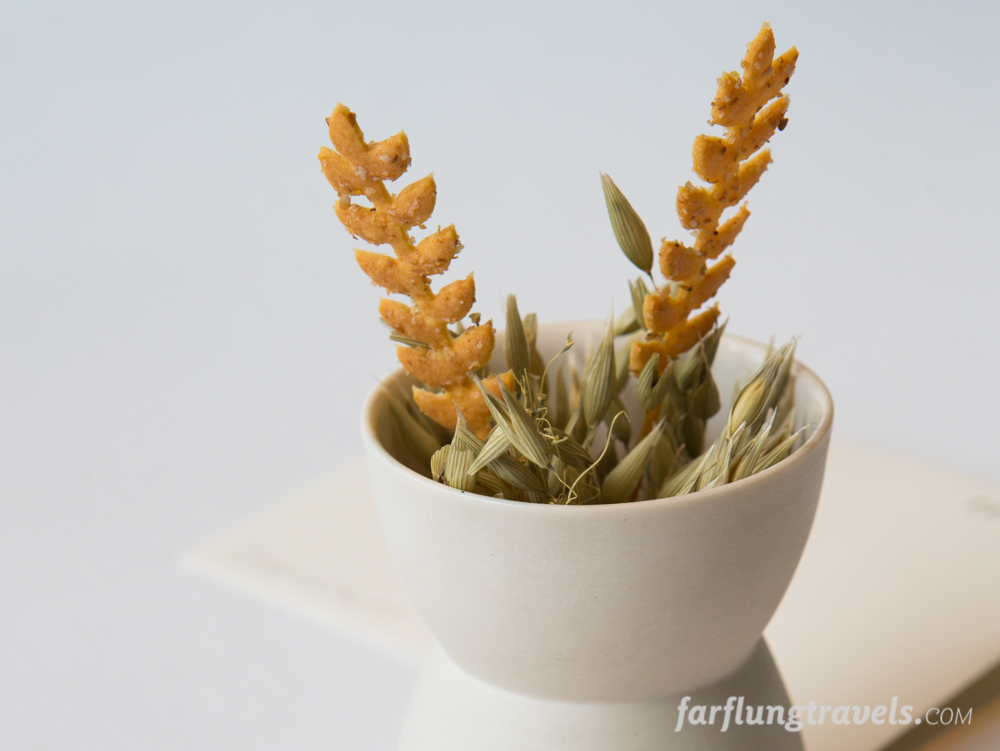 Crispy Grains from Kornly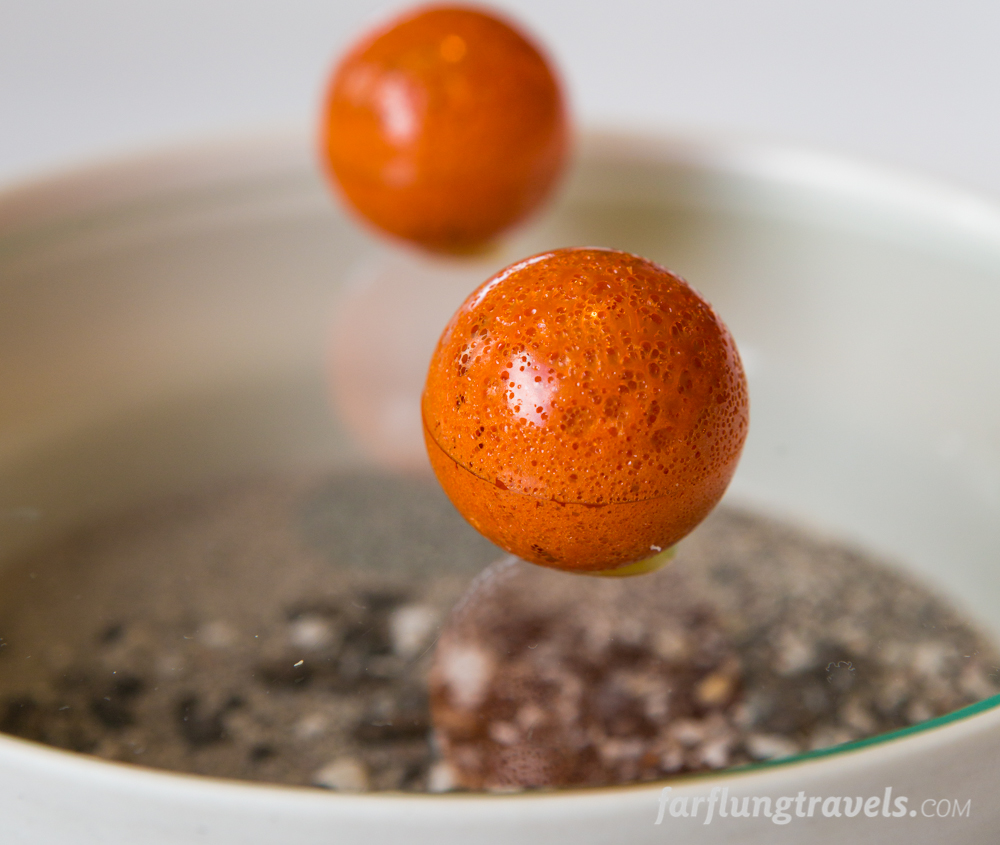 Crispy carrot-colored orbs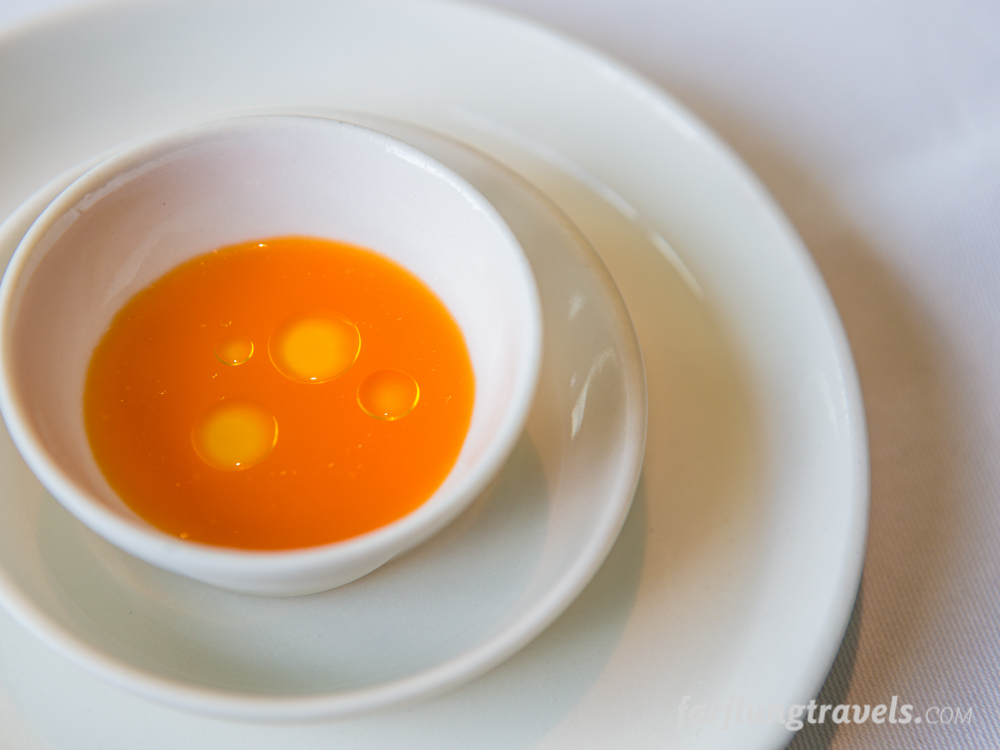 Fermented carrot juice, crab and Sea Buckthorn oil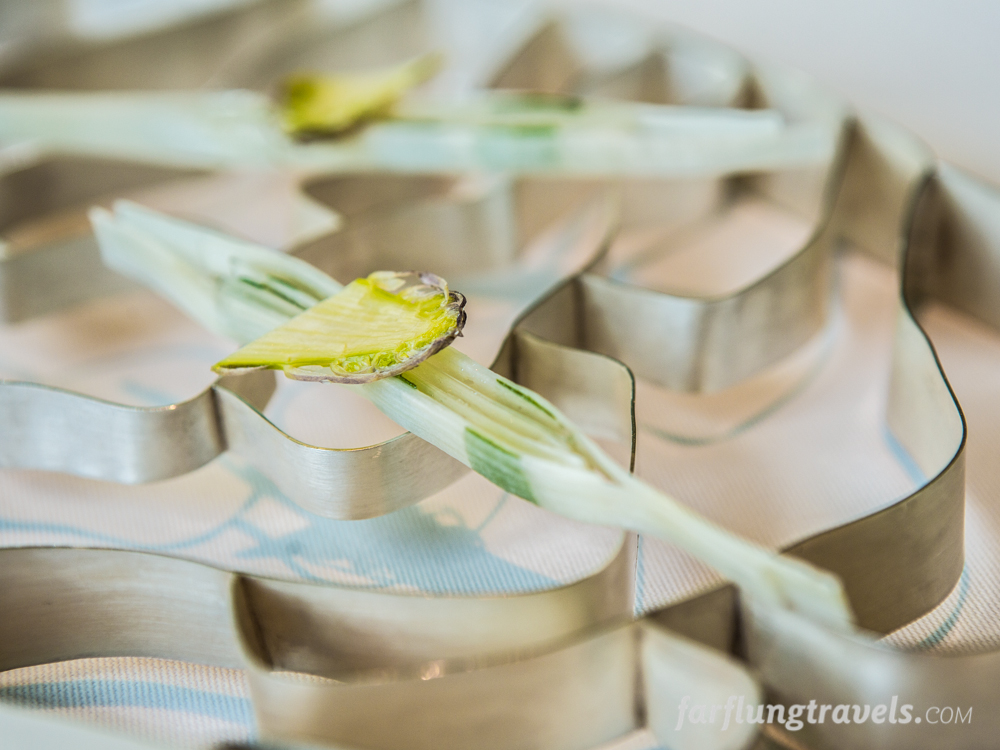 Raw asparagus, asparagus vinegar and walnut served on a silver platter designed by Sidsel Dorph-Jensen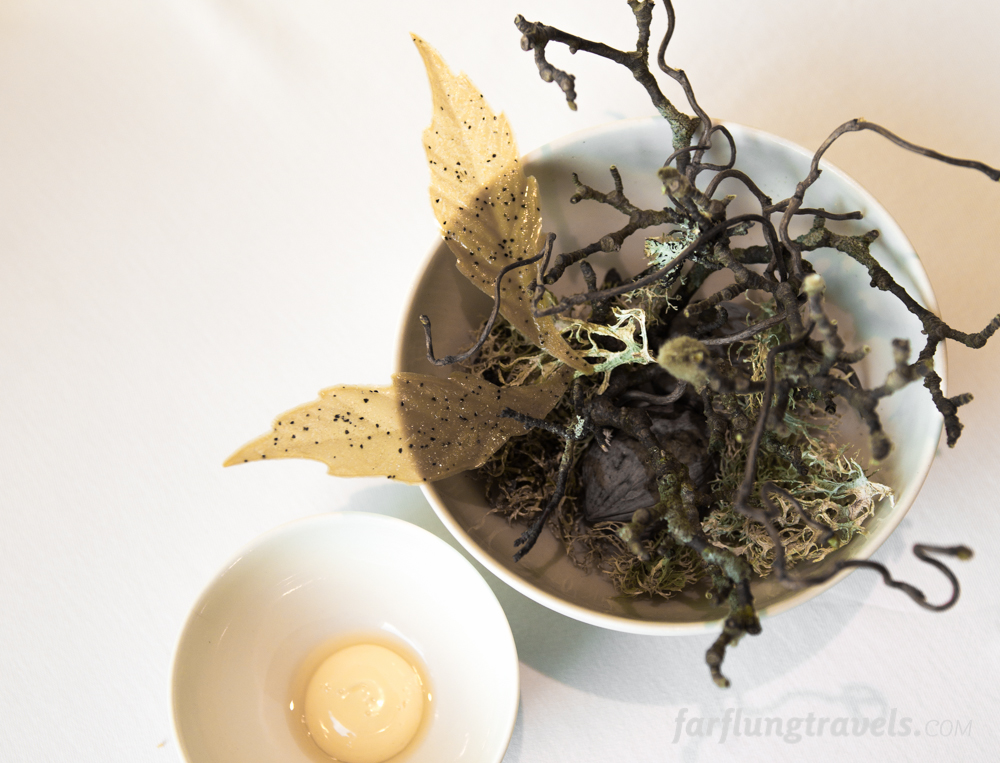 Edible leaves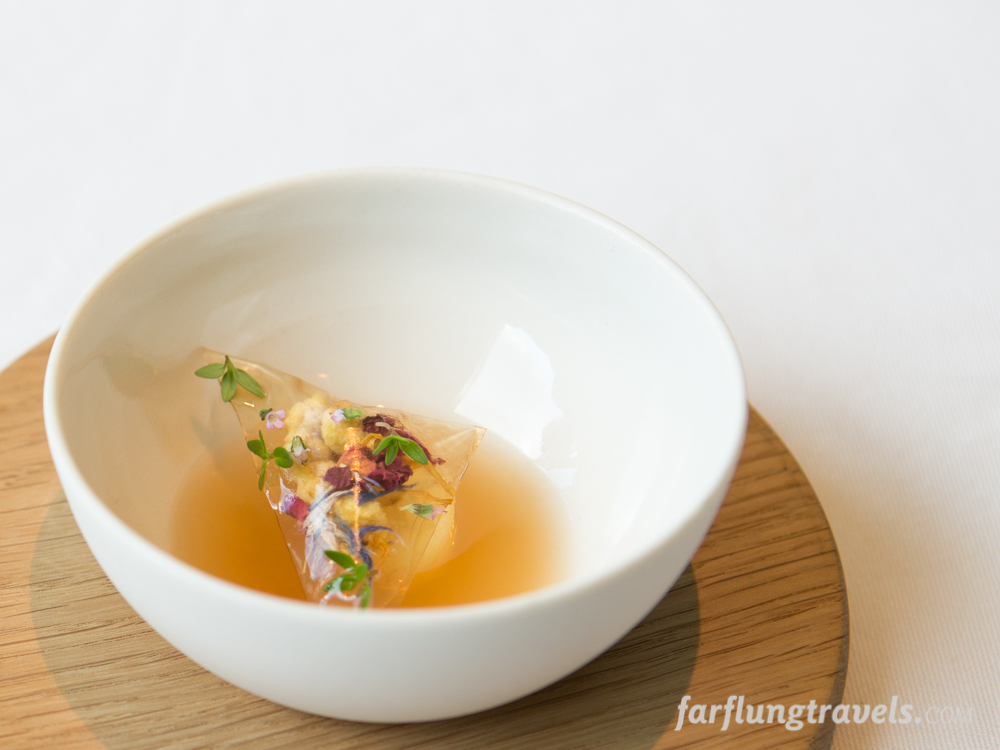 Dried apple, apple juice and dried flowers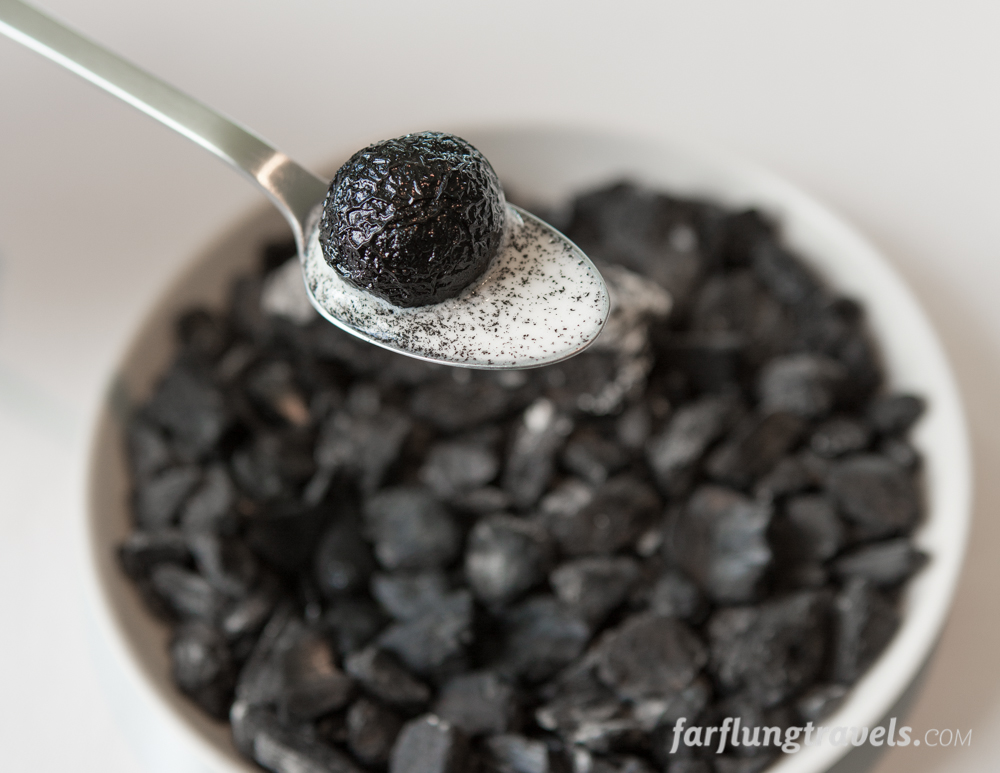 Charred potato and lightly smoked sheep milk butter tasted better than it looked.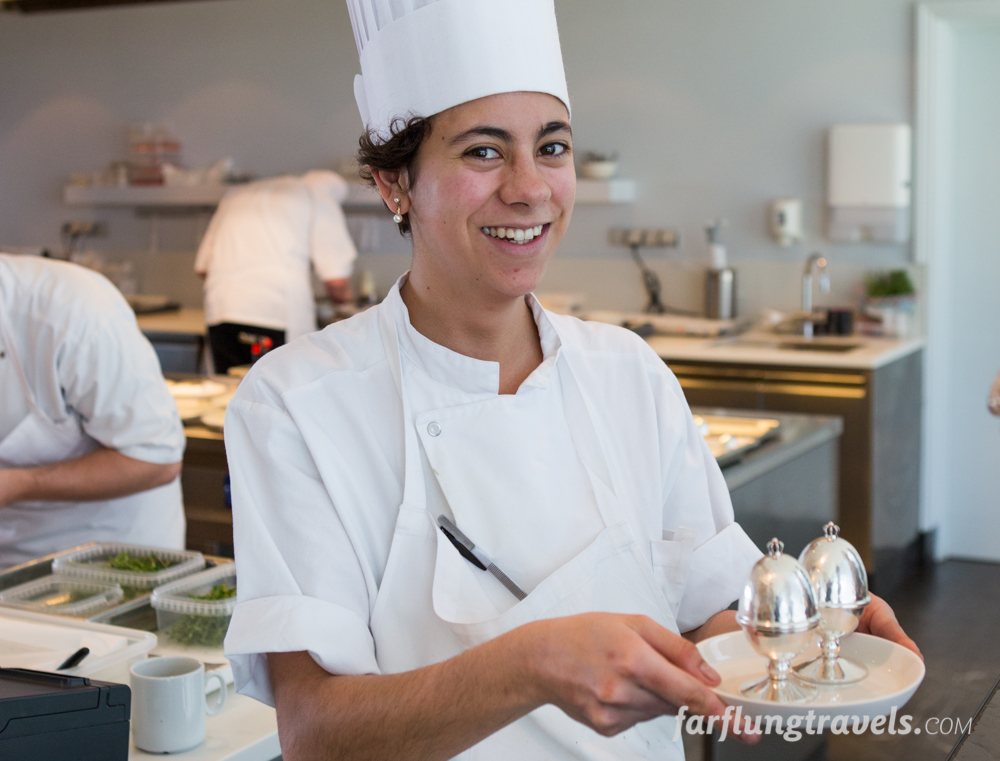 For the next course, we were led to a table in the kitchen, where the crew was hard at work preparing meals. An assistant presented us with two silver egg cups with a taste of Morel Soup inside.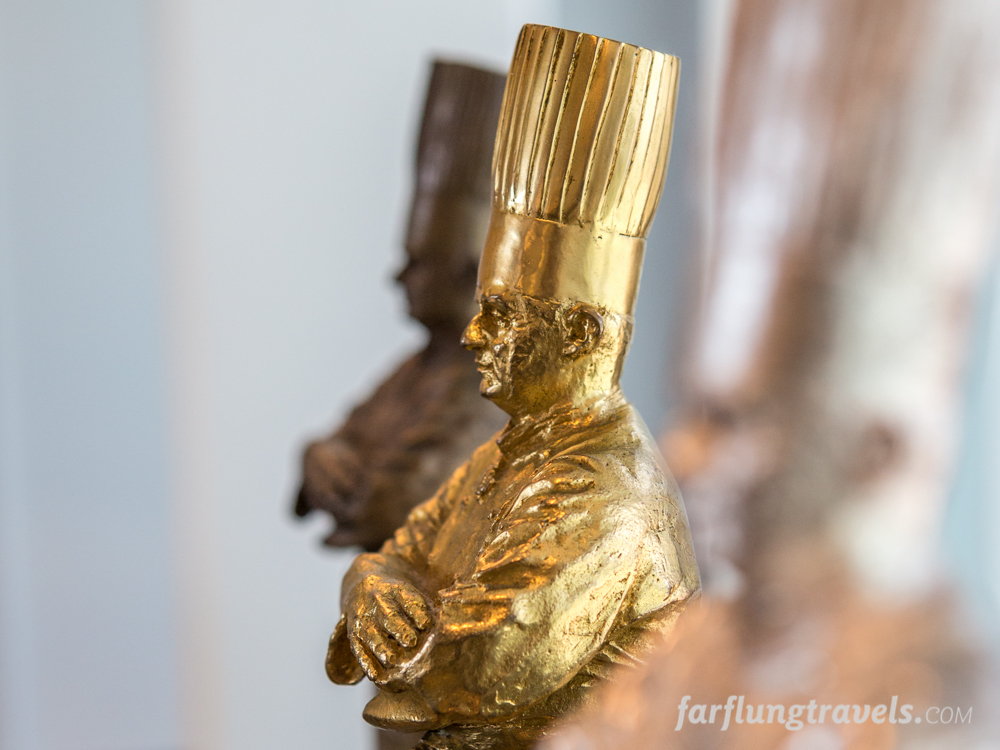 As we ate soup at the chef's table, we admired the prestigious Bocus d'Or awards. Chef Kofoed is a triple winner of the gold, silver and bronze medals, making him the most winning chef of the competition — ever.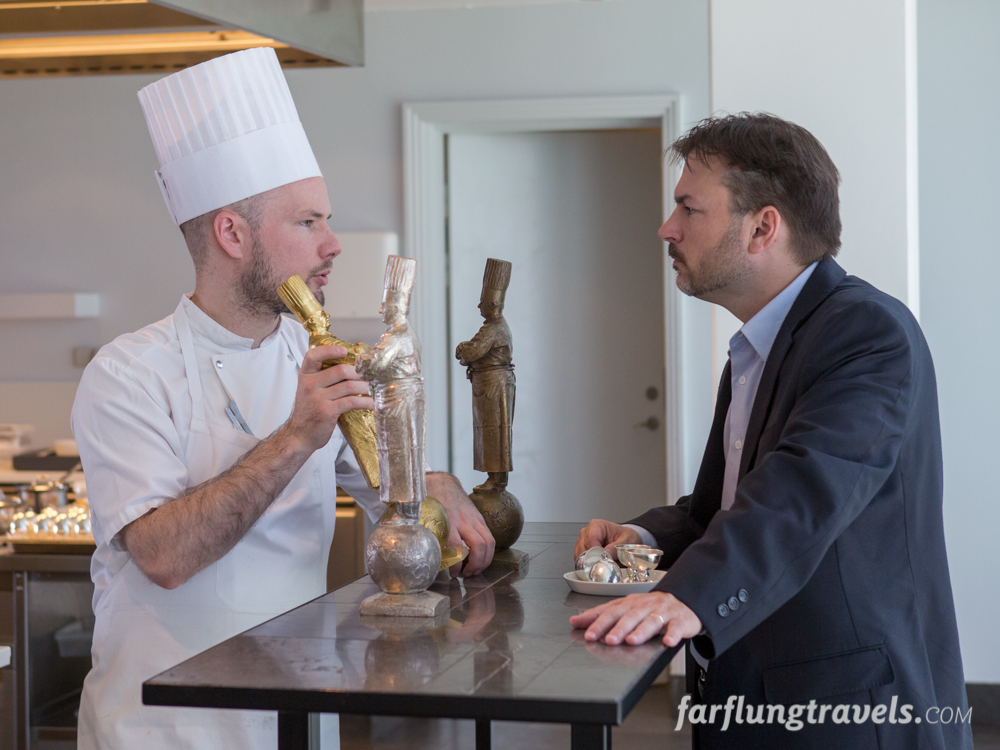 As you can imagine, many aspiring chefs want to work for Kofoed. Assistant Head Chef Will King-Smith came from Australia to work with the master.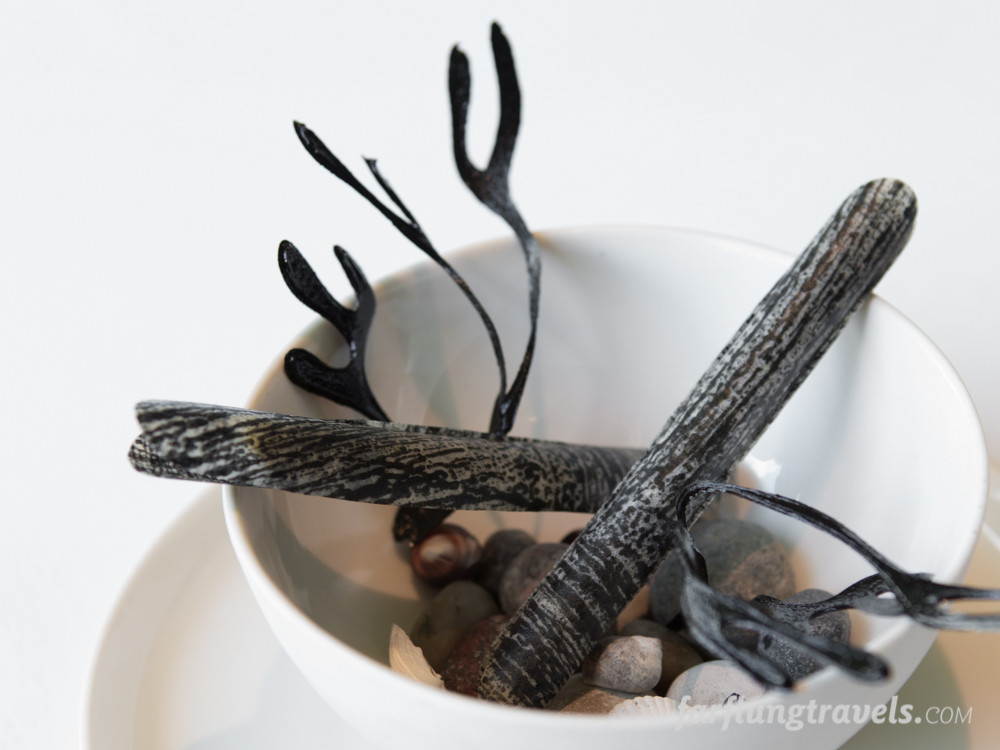 We headed back to our table for the last of the appetizers: Seaweed and Razor Clam. The server tells us the shell is also edible. While I'm not big on shellfish, I take a bite. The shell is about the texture and thickness of a potato chip, while the meat was infused with citrus and herbs. It was delicious.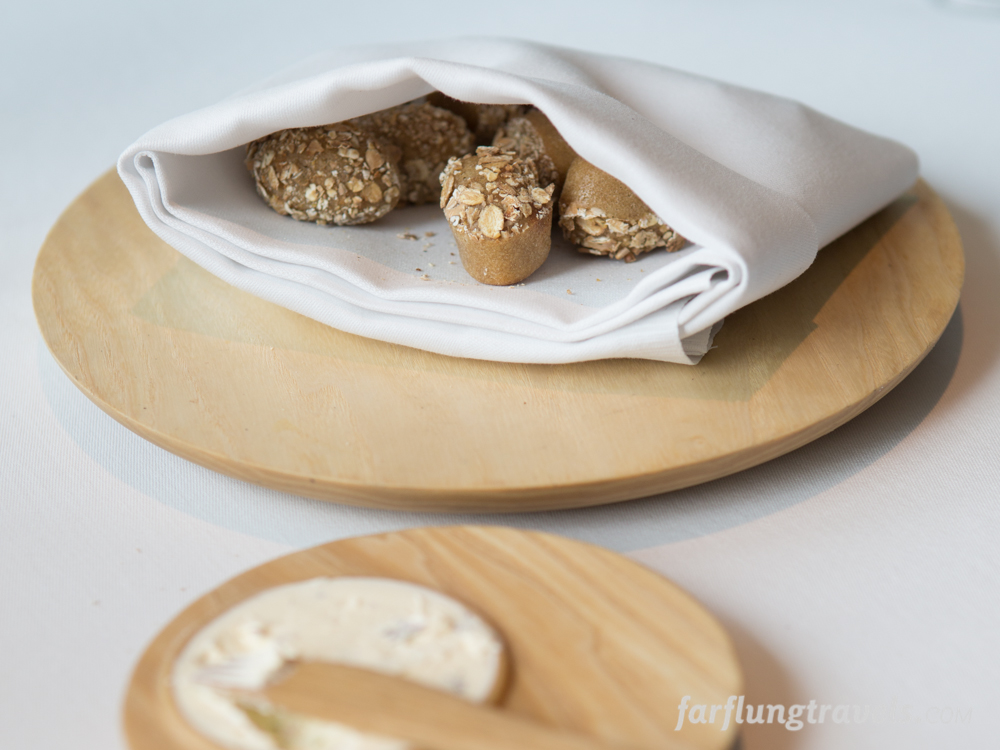 Gluten-free bread made with emmer and spelt arrived at the table signaling the move from appetizers to the signature dishes for the day.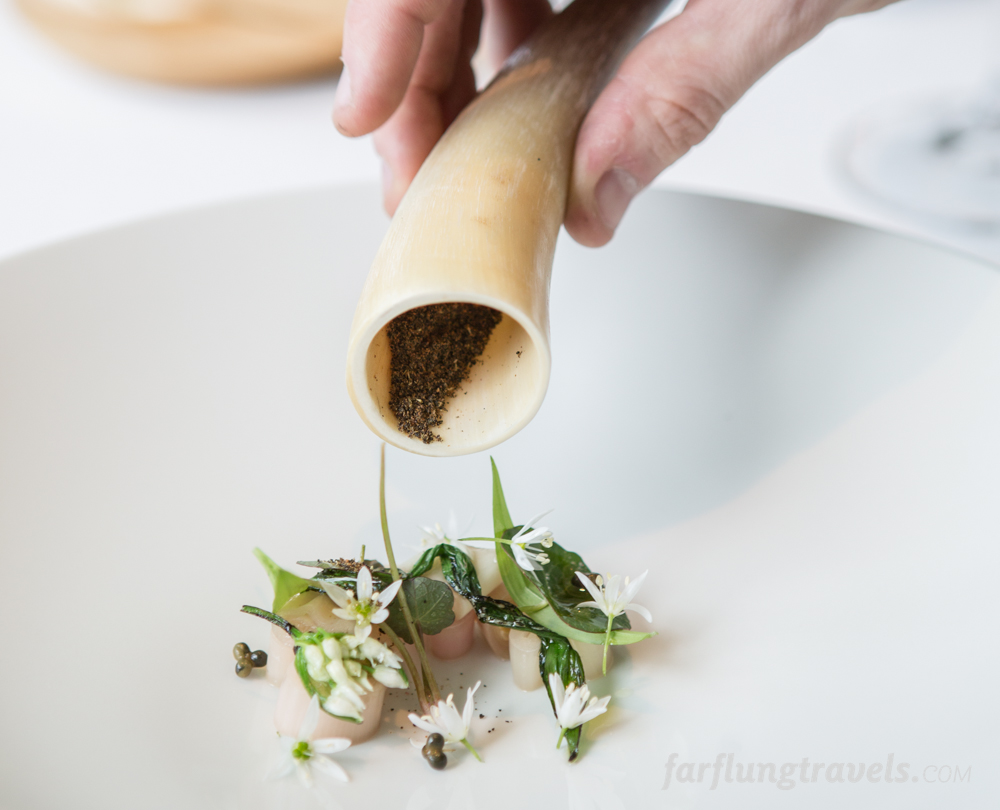 We were served biodyamic onions with chamomile and melted hay cheese, although it sounded like the server said "Head Cheese." He asked if we knew what it was and we said yes. So the whole time I was picking through the pretty salad trying to look for the meat. I was happy to find out that hay cheese is produced of milk from cows fed with hay that contained variable amounts of Danish herbs.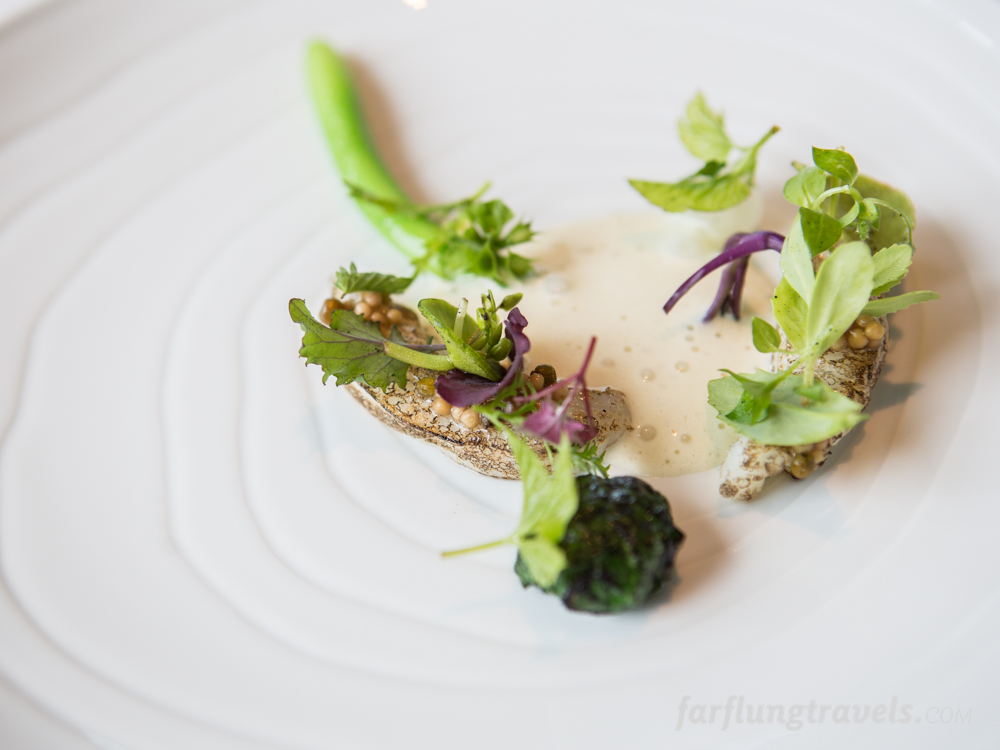 Brill with smoked lard, mustard seeds and pickled green berries. Brill is a flat fish resembling a turbot.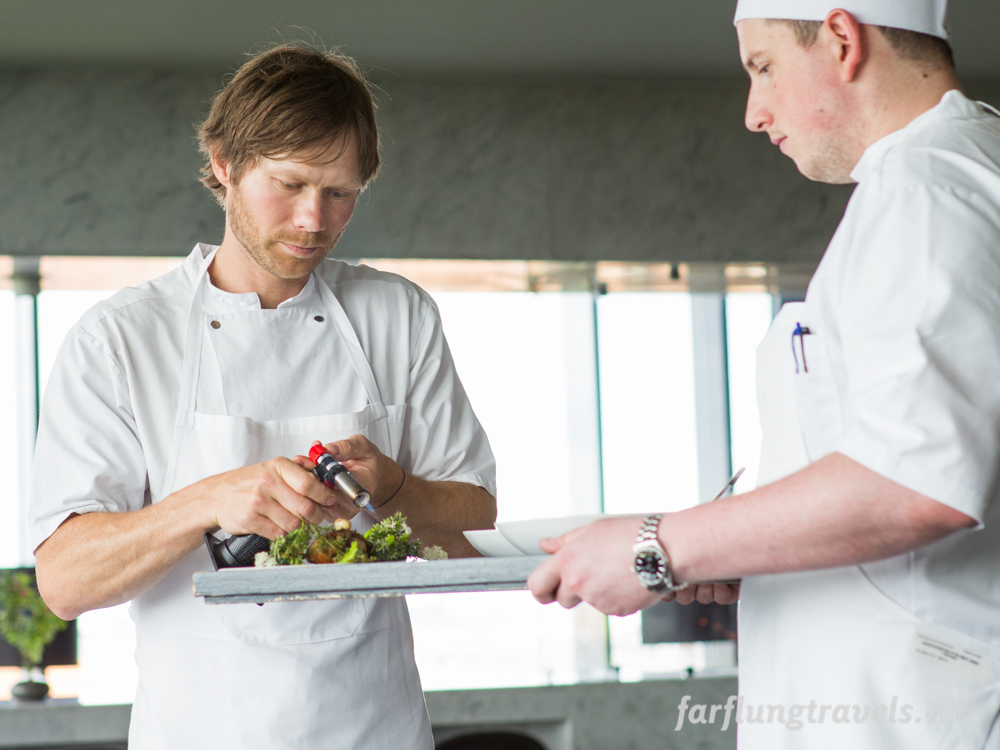 Upon rolling out the main course to the table next to us, Chef Kofoed himself steps into the dining room with a torch. He waves it over a platter of meat.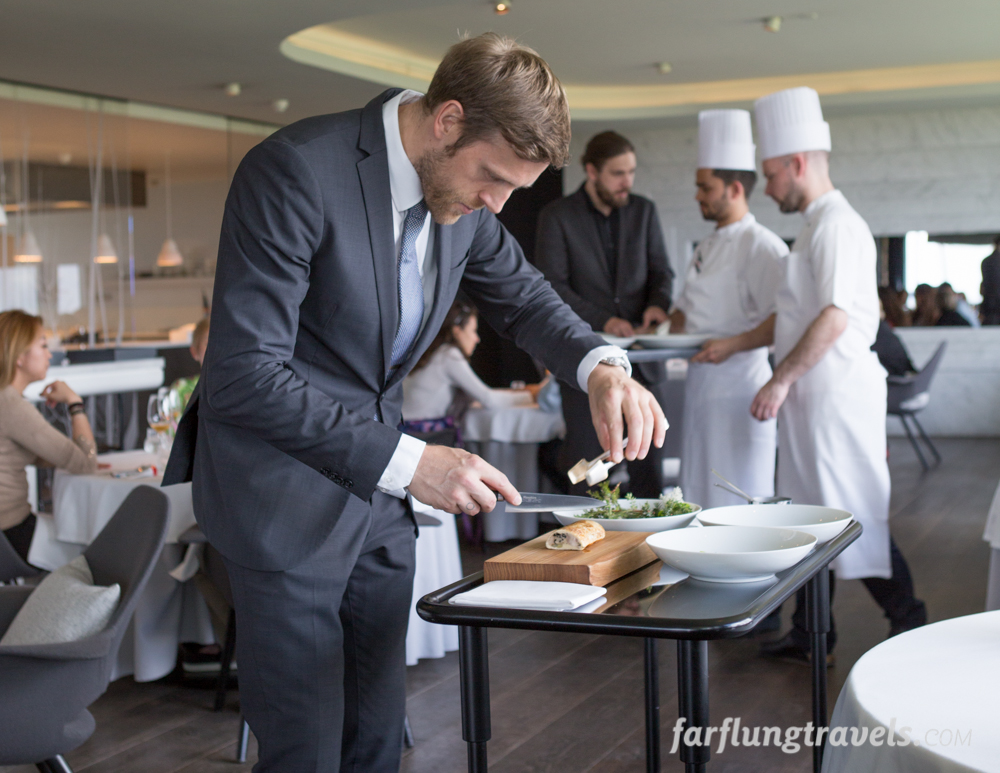 It turns out to be chicken. As several tables are being served at the same time, each table has a different person preparing the dish. Søren Ledet is at the table on the other side of us slicing the chicken into two pieces and plating them.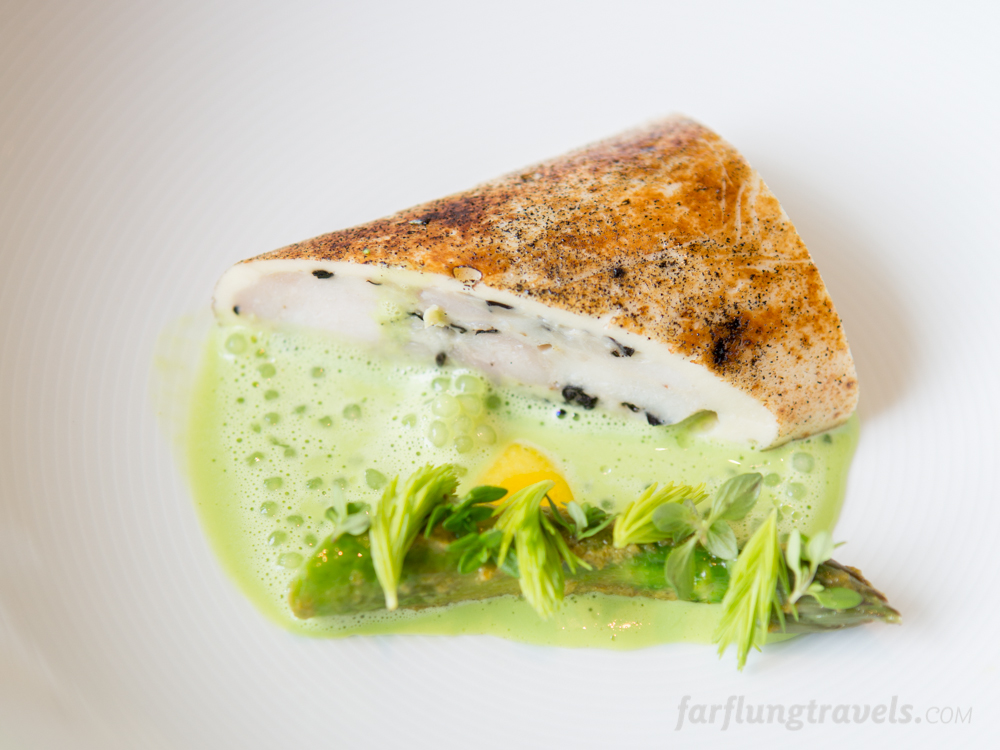 Juniper aroma permeates the chicken, which is served with pine sprouts and asparagus beer.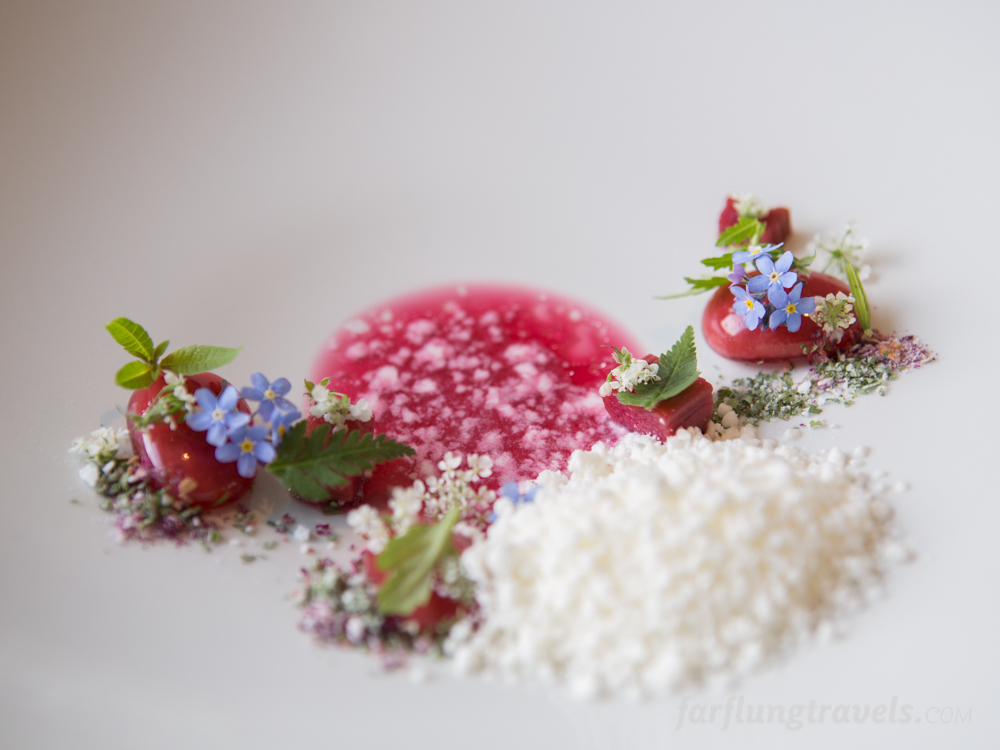 This miniature flower garden consists of rhubarb, crystallized rose hip and dried sheep yoghurt.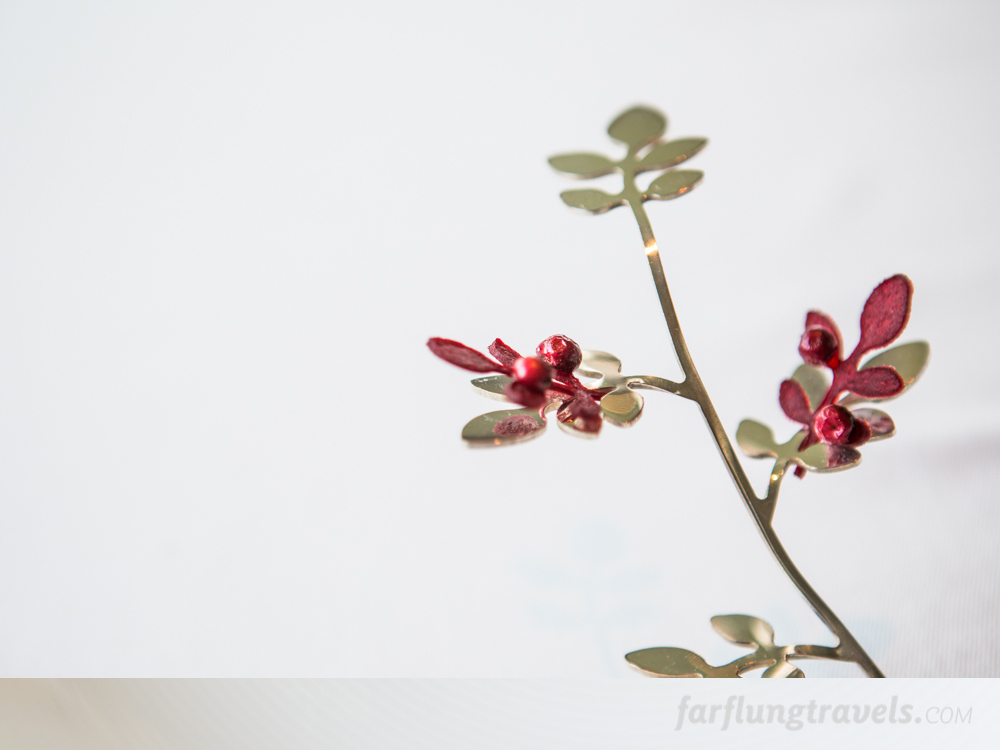 Just when we think the meal is complete, we finish our meal with several sweet courses, including the Lingonberry Bush made with beetroot.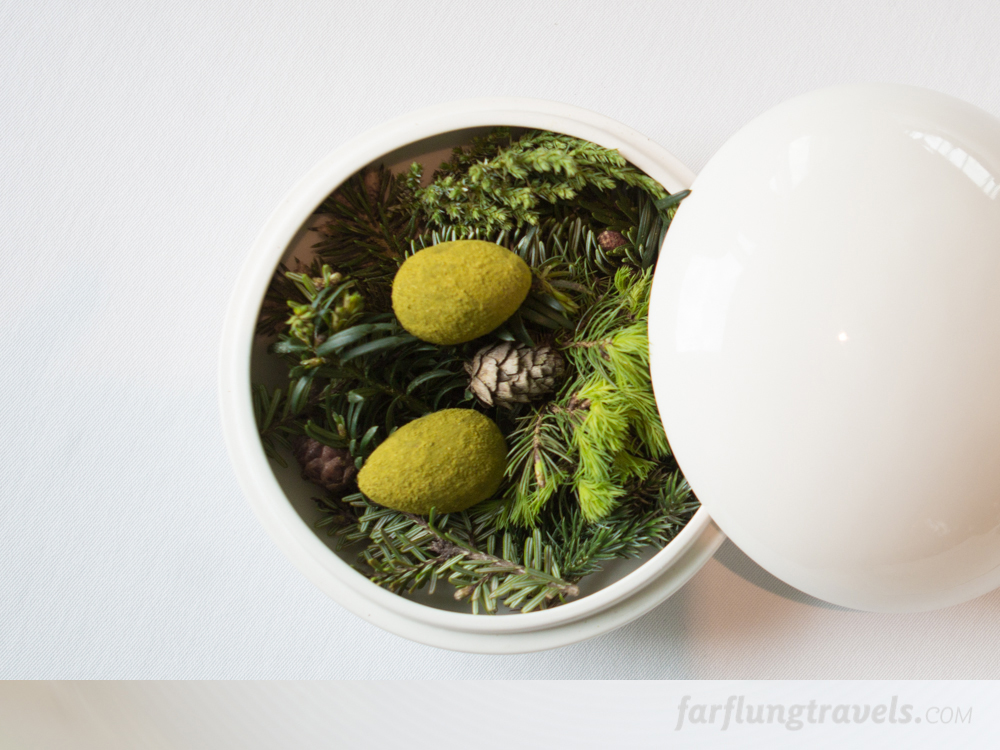 My favorite dessert was a chocolate caramel egg coated with pine dust and served on a bed of pine needles.
Pleasantly satiated, we wondered if we'd ever be able to eat another meal again. We were spoiled, quite possibly for life, after this multi-sensory experience.