Create-Your-Own Adventurous Ohio State Park Beach Vacation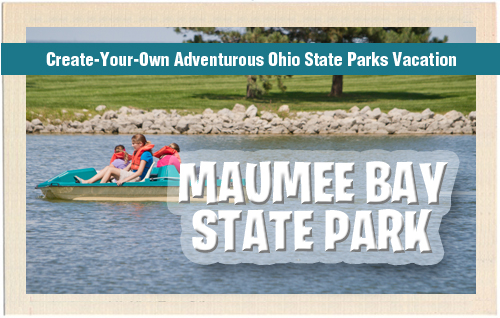 25 June, 2015
Adventure
,
travel
,
trip
,
United States
,
vacation
adventure
,
build-your-own
,
Burr Oak
,
choose-your-own
,
create-your-own
,
Deer Creek
,
family
,
Geneva
,
Hueston Woods
,
lodge
,
Maumee Bay
,
Mohican
,
offbeat
,
ohio
,
Punderson
,
relaxation
,
Salt Fork
,
Shawnee
,
State Park
,
travel
,
vacation
,
Xanterra
Standard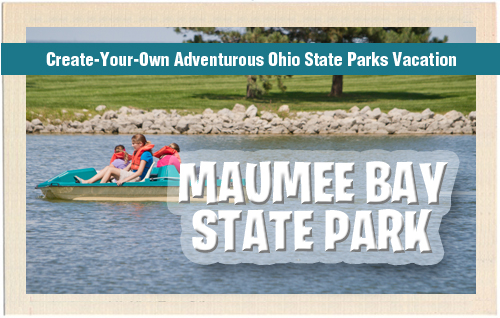 Editor's Note: If you've arrived at this page via an internet search, you're in the middle of a choose-your-own adventure game. If you'd like to play along, please start with "Create-Your-Own Ohio State Park Vacation."
And the winner is: Maumee Bay State Park
At around 1,300 acres, Maumee Bay State Park offers a little bit of everything for anyone who likes to get out on the water. Located on the shores of Lake Erie near Toledo, Ohio, the park has two beaches to choose from as well numerous water sports rentals from kayaks and jet skis to pontoons.
The park itself and outlying nature preserves and wildlife areas also offer a rare glimpse into a diverse mix of wetlands, marsh and meadows perfect for both hikers and birders. Visitors of all ages will enjoy the park's two-mile boardwalk trail over wetlands and the Trautman Nature Center with its interpretative programs.
Outside the park, a variety of wildlife areas, wildlife refuges and nature preserves, some within a brief drive, offer hikers, hunters and birders alike something to enjoy. Notable among birding sites is the nearby Ottawa National Wildlife Refuge known for bald eagles and Magee Marsh State Wildlife area that is a springtime stop for migrating birds, especially North American warblers.
Ready to book this adventure?
Call 800-282-7275 or visit ohiostateparklodges.com for reservations and travel packages. Please note that there are four lodges at the following state parks are not included in this round-up of Ohio state parks: Burr Oak, Geneva, Hueston Woods, Shawnee.
For more information about the parks, head over to the Ohio Department of Natural Resources' website. And don't forget the Official Ohio State Parks & Outdoors Guide mobile app.
Wanna start over?
Go back to "Create-Your-Own Ohio State Park Vacation."
________________________________________________
Additional reporting by farflungtravels.com contributor Anne Tipton.