5 great places to walk in John Muir's footsteps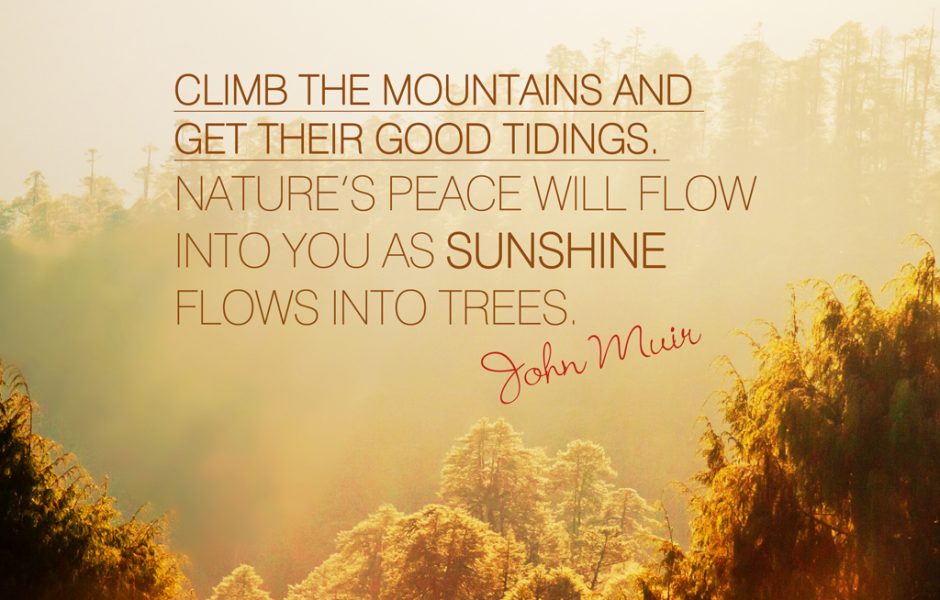 3 December, 2013
Caribbean
,
Cuba
,
travel
,
United States
adventure
,
conservation
,
forest
,
John Muir
,
national park
,
naturalist
,
nature
,
quote
,
sequoia
,
travel
,
travel quote
,
united states
,
week
,
woods
,
yosemite
Standard
"Climb the mountains and get their good tidings. Nature's peace will flow into you as sunshine flows into trees.
This quote from naturalist John Muir appeared in the book "Our National Parks," which was published in 1901.
In an age when conquering the natural environment and adapting it to our own end was the norm, John Muir (1838-1914) devoted time and energy into the preservation of the great outdoors, especially in the western United Sates. Biographer Donald Worster says Muir's mission was "saving the American soul from total surrender to materialism."
Muir spent long periods of time communing with nature. His insights published in letters, essays and books inspired the masses to take up travel adventures in the vast wilderness, while his activism led to the protection of places like Yosemite and Sequoia National Park.
Perhaps he's best known for establishing The Sierra Club, which is one of the most important conservation organizations in the country.
Want to follow in his footsteps? Here are a few places to explore:
Alaska. Muir first travelled there in 1879 and became the first Euro-American to explore Glacier Bay. The glacier has since been renamed "Muir Glacier" in his honor.
Yosemite National Park. While Muir was drawing up the proposed boundaries for the park, he stayed in a little log cabin just a few yards from the Yosemite Falls Trail. It's no longer there, but visitors can still enjoy the scenic views that inspired him. Want to take a longer hike? The John Muir Trail in California traverses the Sierra Nevada mountain range for almost 211 miles from the Yosemite Valley to Mount Whitney.
Sequoia National Park. Giant Forest was the name Muir gave to a grove of giant sequoia trees in the park. Four of the earth's five largest trees are located here, including The General Sherman Tree, which stands 275 feet tall, measures 25 feet in diameter and is approximately 2,300 to 2,700 years old.
Cuba. After undertaking a thousand-mile journey on foot from Indiana to Florida, Muir jumped at the chance to set sail for Cuba. While in Havana, he studied shells and flowers and visited the city's botanical garden.
The Appalachian Trail. Muir hiked through the mountains of Tennessee, North Carolina and Georgia on his way to the Caribbean "seeking out the wildest, leafiest and least trodden way" he could find. A map of points along the way can be found here: